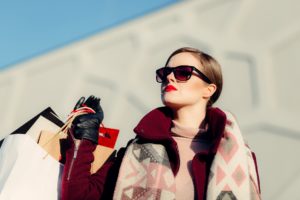 Subscription services have become increasingly popular over recent years. Since 2014, the subscription box market grew by 890 percent. As of mid-2018, there were about 18.5 million subscription box shoppers in the US alone.
Between 2017 and 2018, Stitch Fix saw the number of visitors to their site soar by 122 percent. At the end of the second quarter, the company boasted 2.7 million active clients.
Even with its large customer base, not everyone is familiar with what Stitch Fix has to offer or how it works. Additionally, it isn't always clear whether Stitch Fix represents a bargain or if the clothing subscription box is more expensive than other retail options with similar quality.
With that in mind, here's everything you need to know about Stitch Fix.
What is Stitch Fix?
Stitch Fix is a delivery clothing and accessories company. The concept focuses on individuals who either don't like to shop or simply don't have the time to seek out new additions to their wardrobe.
The company boasts over 250 labels and brands in their women's line alone. Some are from established companies while others are up-and-comers. On the men's side, there are only 30 brands, also including a mix of well-known and emerging companies. Stitch Fix also has a kid's line, featuring over 40 brands.
Like many clothing options, the exact items in inventory shift according to the season, current trends, and simple availability. However, unlike a traditional clothing retailer, you don't actually choose what items arrive at your door with each box.
How Does Stitch Fix Work?
When you sign up for Stitch Fix, one of the first steps is to complete your Style Profile. This includes details about your size, style preferences, and budget. Then, you select a delivery date for your shipment.
Once your items arrive, you can try them on and decide what you want to keep. Any clothing pieces or accessories you don't want are simply returned, and you don't have to pay for them. Shipping to and from your delivery address is part of the program, so you don't have to shell out any cash to make a return.
One of the main differences between Stitch Fix and a typical retail experience is you don't decide what arrives in your shipment. Stitch Fix employs "personal stylists" to review the information you provide in the survey, and those individuals select clothing pieces they believe you will like.
However, you don't have to keep or pay for every item that arrives. In fact, if you don't like anything, you can send it all back. Additionally, you can exchange pieces if you prefer. For example, if you like a particular shirt but need it in a different size, you can make that request.
After you make decisions about your shipment, the company does request you provide feedback on the pieces. This helps the stylists learn more about your preferences, increasing the odds that you'll like each subsequent delivery.
Is Stitch Fix a Subscription Box?
Stitch Fix advertises itself as an "online personal styling service" and tries to distance itself from the subscription box label. However, it has many of the hallmarks of a subscription service, as you do have the ability to set up automatic deliveries.
But, it does provide an option for "on demand" box ordering. This means you don't need to make a long-term commitment to use the service. Additionally, scheduled deliveries can be moved or canceled at any time. There is no membership fee either, so you aren't charged for keeping an account open even if you don't receive regular deliveries.
While Stitch Fix may not like being called a subscription box, most shoppers align it with that model. However, that isn't inherently a negative, as it mostly represents the level of convenience shoppers may feel when using Stitch Fix's service on a recurring basis.
What makes Stitch Fix different from a subscription box is that you don't ever have to subscribe. You don't have to commit to multiple deliveries if you only want one, so it doesn't have to be treated as a subscription.
What Does Stitch Fix Cost?
When you schedule a box, you do have to pay at least $20 for the shipment. This is a "styling fee," compensating the company for using a stylist to pick your items. However, if you keep any pieces from that delivery, that $20 is applied as a credit.
Ultimately, this approach encourages people to buy at least one item from each Stitch Fix box. If you don't, then you're out that $20.
However, you could end up spending substantially more than $20 on each shipment. The cost of a Stitch Fix delivery can vary. However, clothing items and accessories can cost between $20 and $600 each. On average, a single piece of women's or men's clothing through the service is $55.
You do have the ability to define your budget when you set up your style profile, so you do have some control over the cost of the items. However, the price ranges you can select from are fairly large, so you may not be comfortable with the highest point within each bracket.
For example, the lowest price range you can select goes up to $50 per piece on the high end. Considering there are five items per shipment, this means an entire box could cost up to $250, even on the cheapest setting.
When a shipment arrives, you receive an itemized list that shows the cost of each item. Additionally, you'll see what the entire box would cost, including with your styling fee credit and any other discounts, making the financial side of the service fairly easy to understand. If you keep all five items in a shipment, Stitch Fix does give you a 25 percent discount off the total.
Is Stitch Fix Worth the Cost?
Whether Stitch Fix is worth the cost is a personal choice. Typically, the clothing items themselves are of reasonable quality for their price, but that doesn't mean they are automatically affordable.
Additionally, some of the value is the elimination of shopping. If you despise finding your own clothes, heading to stores, or otherwise managing a wardrobe, the convenience may make it worthwhile. However, if you don't mind (or actually enjoy) shopping, there are certainly better deals to be found.
Have you tried Stitch Fix? Tell us about your experience in the comments below.
Looking for more great articles about shopping? Give these a try:
If you enjoy reading our blog posts and would like to try your hand at blogging, we have good news for you; you can do exactly that on Saving Advice. Just click here to get started.