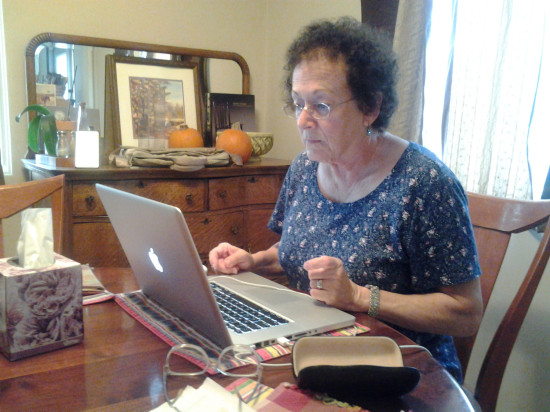 Social media defines the many types of computer-mediated tools that enable billions of people to "create, share or exchange" ideas, pictures, videos or information in virtual communities. According to
Wikipedia
, social media is radically different from traditional media in part because of its widespread reach, frequency, usability and permanence — essentially translating anyone into an armchair journalist, detective or judge.
But the influence of social media goes beyond the individual, in that these platforms allow users to connect with an unprecedented number of individuals. The concept of social media virality underscores the intricate ways in which individuals and national/global communities interact together to potentially transform our thoughts on a subject or influence our actions. Examples abound of this type of influence, from the Arab Spring to the Ice Bucket Challenge, social media has emerged as a powerful tool for activists and organizers.
So, what are the current trends in social media? And if we have Facebook, LinkedIn, Twitter and Instagram, which should you join? According to a new survey conducted in 2014 by the Pew Research Center, Facebook remains the most popular social media site, with 58 percent of American adults considered users. Among the most well-known and longest lived social media site, Facebook has nearly 1.23 billion monthly active users, 945 million mobile users and 757 million daily users, according to The Next Web. And given these striking numbers it's no surprise that the term "Facebook Revolution" has come to refer to different revolutions or protests that were coordinated using Facebook, such as the 2009-2010 Iranian election protests, the 2011 Egyptian and Tunisian revolutions, as well as the recent Umbrella Revolution in Hong Kong.
Despite its popularity and continued dominance of the market, Facebook's growth has slowed in the U.S. as the variety of social media platforms individuals can use (e.g. Twitter, Instagram, LinkedIn, Pinterest) has increased. In fact, Instagram experienced the fastest growth this year, especially among young adults between 18-29 years old, and is now used by approximately 26 percent of the adult population.
Some researchers have said Facebook has reached a "critical mass" in the U.S., which is supported by the data that shows the social network is the most popular site; however, membership levels have stagnated sine 2013. Interestingly, more adults aged 65 years and older, are becoming users: fifty-six percent of Internet users of this age demographic are now on Facebook.
The Pew Research Center also found that nearly 52 percent of Americans are using two or more social media sites, an increase from 42 percent in 2013.
Unfortunately for Twitter, the company has seen declining engagement from its users. According to the Pew report "36% of Twitter users visit the site daily, but this actually represents a 10-point decrease from the 46% who did so in 2012." Tech Crunch hypothesizes that this declining engagement could be related to the difficulty of finding friends on the platform or checking Twitter networks daily.
Ultimately, 2015 will be an interesting time to both observe the ways in which social media sites change their strategies to boost membership, as well as the new websites that emerge to again revolutionize our concept of community.
(Photo courtesy of Kim San Diego)