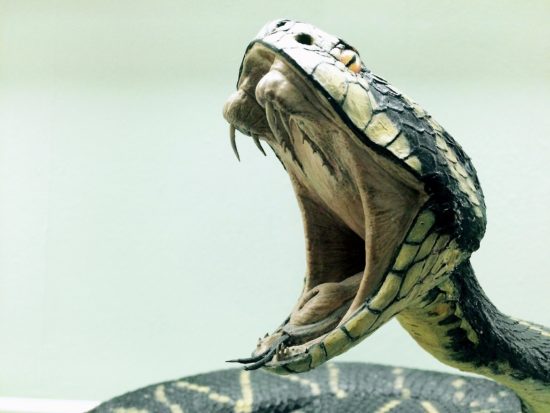 As warmer weather approaches, many people make plans to go on camping trips and spend more time outdoors. Additionally, the summer months bring some of the most deadly and pesky creatures out too. Namely, snakes. One family discovered the snakebite cost is much higher than you'd think.
A Snakebite Cost of $142K
Oakley Yoder, 9 at the time, was away at summer camp. As her group of friends headed back to their tents, she was bitten by a snake on her right foot. Immediately, her camp counselors assumed it was a copperhead bite and rushed her to the hospital.
"I was really scared," Oakley said. "I thought that I could either get paralyzed or could actually die." However, counselors did their best to keep her calm. If her heart began to race, the venom could spread more quickly.
When she arrived at the hospital, doctors took no time to get started treating her. Even though her parents weren't there yet, snake venom spreads quickly and can become fatal quickly if not treated in a timely manner. Luckily, she was insured, but that didn't stop her hospital bill from reaching $142,938.
Most of the bill was attributed to the four vials of antivenin ($67,957) and her air ambulance transportation ($55,577.64). That seems like a startling price to pay, right?
Average Cost to Treat a Snakebite
When you look at the average snakebite cost, treating a bite almost always costs at least $100,000. Why?
Most companies producing antivenin essentially have monopolies on the product, and they are able to charge whatever they please. After all, the person needs the antivenin, right? The average price for a vial of antivenin ranges from $1,500 to $2,300, depending on the type of snakebite.
A Mexican version of the same antivenin used to save Yoder's life cost only $200 per vial, but it is not permitted for sale in the United States. And in Yoder's case, she was charged four times the amount of the average billed rate for antivenin simply because they had only one vial in the hospital and needed to outsource for more.
But, why, is a Mexican company able to charge so much less for the same product? And why are we willing to put up with it?
Moral of the story: be on the lookout for snakes this summer because if the snakebite doesn't kill you, the hospital bill might.
Readers, what do you think about the cost to treat a snakebite? Is there an injustice here?
Read More