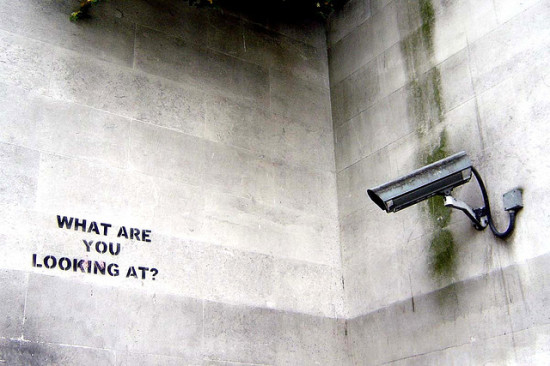 There is a strong warning from both US and UK governments for people to shut off their webcams. For the last few weeks, the Russian hacking site, Insecam, has hacked more than 70,000 webcams in living rooms, bedrooms, exterior settings, and businesses. The hackers then published footage to the site. Insecam has either been dismantled or voluntarily gone off line for the time being, yet a cached version of the site that contains some video is still online. It's important to be cautious, as it could appear again at any time. This is after Russian hackers gained access to
1.2 billion passwords
.
Apparently the domain name Insecam.cc was registered with Go Daddy only this month. It was no surprise that whoever registered kept their personal details private in the "whois" domain directory. However, Go Daddy doesn't claim responsibility for Insecam.cc, because the content is hosted on an unknown service.
On Thursday, the UK's data protection watchdog, the Information Commissioner's Office, distributed a public warning of a Russian-based website that had accessed thousands of webcams simply by using their default logins and passwords, which is typically something simple like "1234". The US Federal Trade Commission (FTC) concurred and advised webcam users to ensure their video feeds are encrypted, and that their internet routers are password-protected. However, there is little that either government can do because the content is hosted on Russian property.
Like we saw with Heartbleed back in April, it's critical to maintain your internet security by having a strong passwords and changing it often. If not, your devices are susceptible to being hacked. In fact, many webcams utilize a two-factor authentication system, which means both password and username are required to access the device. For anyone who uses videos to monitor, whether that be for their house, their business, their baby, or in any other situation, it's important to make sure you are no longer using the default password which came with the device.
On Reddit earlier this week, there were discussions of a similar site that was extracting footage from webcams. The site apparently has the option to search streams around the world, and allegedly only uses webcams that are open and unprotected. They claim to locate cameras through search engines, grab a single snapshot, and publish them on the site. They update snapshots several times a day. Among the feeds described, there is one entitled "Living Room" which presents an elderly woman in Seattle sitting in her home. There is another of a barbershop in Tallahassee, Florida. There is still no telling if these cameras were made intentionally public or mistakenly open.
(Photo courtesy of nolifebeforecoffee)