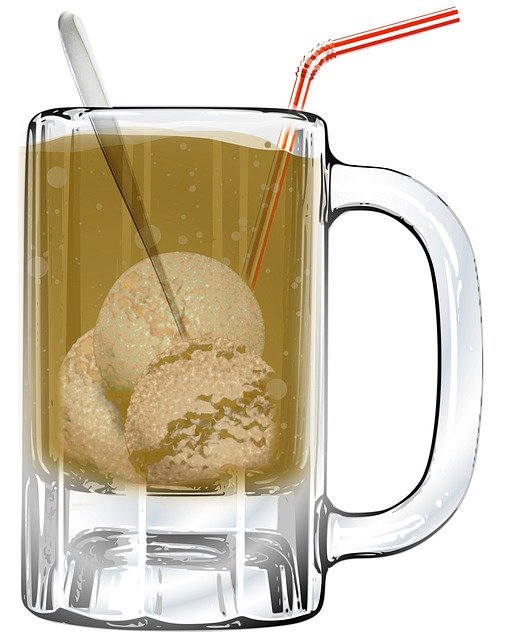 August 6 is National Root Beer Float Day. That alone makes it a perfect excuse to enjoy the rich and refreshing beverage. However, you may have an even better reason to appreciate this often-missed event. At times, you can get a free root beer float to help you celebrate. If you are hoping to get your hands on a free root beer float on Root Beer Float Day, here's where to look.
Try A&W Restaurants
At A&W Restaurants, the root beer float is considered a signature treat. That's why the chain usually gives away free root beer floats on August 6, allowing it to do its part in recognizing National Root Beer Float Day.
Usually, you can snag a free root beer float between certain hours, like 2:00 pm to 8:00 pm. However, the COVID-19 pandemic may alter what is available when, and could even prevent the event from happening at all.
However, A&W Restaurants are making sure that the event doesn't go unrecognized, even if free floats aren't on the table. You can sign up for a chance to score up to $250 worth of Bear Bucks and several other prizes.
Additionally, if you want to give the gift of free floats, A&W is taking nominations, allowing you to showcase someone you believe deserves to win a year's worth of the tasty treats. If your entry is selected, both you and your friend will be swimming in floats for a full year.
Head to Sprecher Brewing
If you happen to live in the Milwaukee area, head to Sprecher Brewing in Glendale for a free treat on National Root Beer Float Day. Anyone who comes through the drive-thru event on August 6, between the hours of noon and 8:00 pm, can snag a free root beer float.
Since COVID-19 is a concern, Sprecher Brewer is taking various precautions. All staff members will be wearing masks, and services are only available drive-thru style (no walk-up or dine-in).
But, if you head to Sprecher Brewer, you might get to do something more than just get a free root beer float. The restaurant is trying to set a world record with its float giveaway, and you could help them make that dream a reality.
Restaurants That May Participate
There are other restaurants that have occasionally participated in National Root Beer Float Day by offering the treats for free. However, the COVID-19 pandemic has altered the landscape, so it isn't entirely clear if any locations will take part.
In previous years, both Hamburger Stand and Wienerschnitzel have offered up free root beer floats. In 2019, participants had to get their hands on a printable coupon (available on the restaurant's websites) that they could exchange for a float. If you want to see if you can head to one of those for a float, check online or contact your nearest location to see if they are participating.
It's also important to note that smaller local restaurants might decide to get in on the action. If you are out and about on National Root Beer Float Day and pass a smaller restaurant or ice cream shop, see if they have any signage up. You can also check social media feeds and websites, as most restaurants will list deals in those locations.
Do you plan on celebrating Root Beer Float Day with a tasty, free treat? Or, since COVID-19 is still a concern, are you going to make root beer floats at home instead? Share your thoughts in the comments below.
Read More: