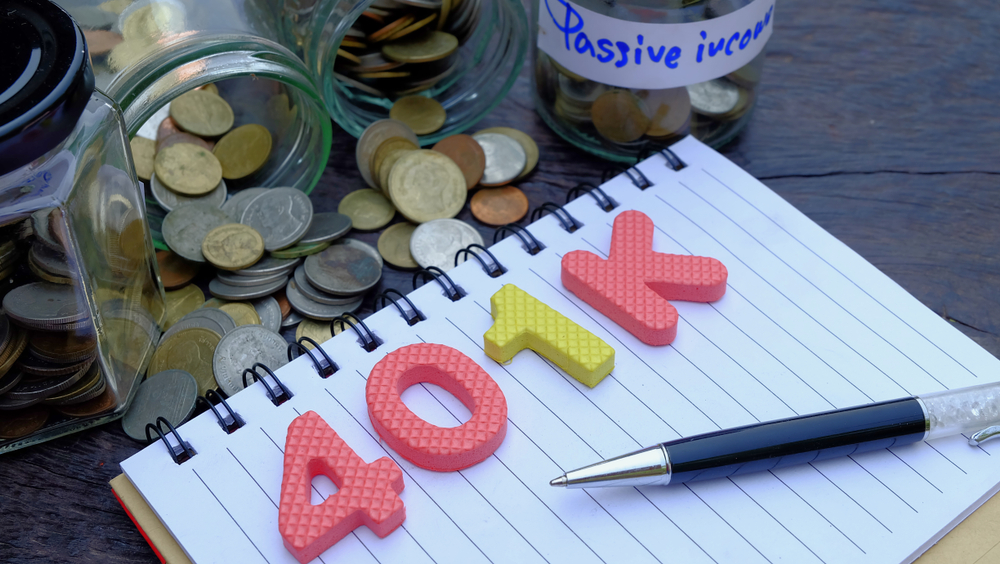 The employer-sponsored 401(k) account is one of the most tax-friendly and best ways to build your retirement savings. Saving for retirement is something that everyone should do. That's why if your employer has this offering, you should never miss this opportunity.
The Internal Revenue Service (IRS) handles the 401(k) accounts all over the US, and they've got some good news for everyone who plans to grow their retirement accounts faster by putting in the maximum amount of money every year. For this year, both profit-sharing plans and contribution limits for 401(k) have increased. That said, employees can now contribute up to $19,500 in 2020, which is $500 higher than the limit from last year.
Learn more about 401(k) and how much you should contribute in 2020.
What Makes Up Your 401(k) Contribution Limits?
Three factors combine to form your 401(k) contribution: the employer, catch-up, and salary deferral contributions.
The employer contributions, also known as company match, are what your company contributes to your account. The salary deferral contributions, on the other hand, are what you invest from your salary. While the catch-up contributions are applicable as additional payments to your plan when you're going to be at the age of fifty after the current calendar year.
The 401(k) contribution limits could mean two things. First is the salary deferral contribution limit. Second is the limit for the combined amount of your contribution and that of your employer. And, it's known as the total contributions limit.
Although the 401(k) has underperformed the S&P 500 in terms of the average rate of return in the market, it's still ideal for employees and self-employed individuals to make the most out of it to prepare for their retirement.
What's The 2020 401(k) Contribution Limits?
As already mentioned above, the 401(k) limit this year is five hundred dollars more than 2019. As an employee, you now have $19,500 as the maximum contribution amount.
It's also possible to make catch-up contributions if you're now fifty years and older. Like the employee contribution limit, the catch-up contribution for 2020 is also five hundred dollars more than that of last year, at $6,500. It means socking away up to $26,000 to your account for this year.
You'll have a pre-tax contribution if you'll go for the traditional options of 401(k). Cutting your overall bill for the next tax-filing season becomes possible with it since it would mean a lower taxable income.
Say, for example, you're going to pay $19,500, which is the maximum contribution, and your total revenue for the year is $249,500, only $230,000 of it will get taxed.
The good thing about your payments is that once they successfully reach your account, you're not going to pay taxes for them until you decide to make withdrawals since they automatically become tax-deferred.
How To Set Up A 401(k) Account As A Self-Employed Individual?
The solo 401(k) plan or the individual(k) is the most suitable setup for self-employed people. It allows you to make contributions for profit-sharing as an employer and pay salary deferral contributions, like a regular employee, at the same time.
The 401(k) works as both a savings and investment vehicle for self-employed individuals.
How Much Should You Save In Your 401(k) Account?
Now, that you've already gone through the changes of 401(k) this year, for both employees and self-employed people, it's time to answer the central question of this post – how much should you contribute to your 401(k) in 2020?
Experts recommend that, including the employer match, employees should provide at least fifteen percent of their salary or income. What this means is that you have to contribute an additional thirteen percent if, say, you receive an employer match of two percent.
What happens if you're not meeting the fifteen percent expert-recommended savings for your 401(k) retirement account? If that's the case, then it's best to increase your contributions by at least two percent every year until you hit the recommended level. Always remember that a 401(k) can help or hurt you during your retirement, depending on how you manage it. Thus, the need to make the right decisions along the way, especially when it comes to how much you should save.
Some Tips To Ponder When Saving For Your 401(k) Retirement Account
Go For The Maximum Contributions – Always aim for the $19,500 limit each year as long as you're capable of doing it.
Go For The Maximum Catch Up Contributions Limit – Even if you're still employed, it's best to add another $6,500 to your savings as your catch up contributions once you reach the age of fifty.
Match Your Employer's Contribution – Don't settle for a lesser amount than your employer's match. Whatever the amount they're going to offer, make sure to match it or go higher than it.
Final Thoughts
Speed up your journey to financial freedom by getting right back on track for this year's 401(k) contributions. Max out your savings and capture or go higher than the employer match. Hit the 15% recommended total contribution to your account for 2020.