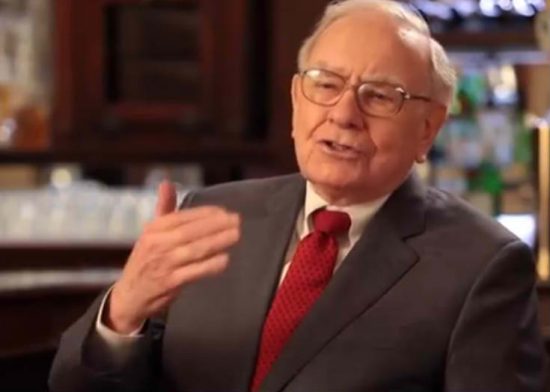 The Warren Buffett private lunch auction to benefit the Glide Foundation started with a bang by hitting six figures within an hour of going live on the evening of Friday, June 1. The auction began at 7:30 pm PDT, and by 8:30 the auction had risen to above $100,000.
The first bid of $25,000 came within the first 2 minutes of the auction going live, then rose to $26,100 just over ten minutes in. Bids remained there until 40 minutes in when the auction jumped to $90,000, then it topped the $100,000 mark just before the first hour of the auction ended. There were four bidders who made a total of 11 bids to reach and pass the six figure mark in the first hour.
Not just anyone can bid. For those interested in bidding, they must prequalify before noon on June 6 in order to have a chance to make a bid. The auction will remain live until Friday, June 6 at 7:30 pm PDT. Last year the lunch sold for just over $1 million, but that was far below the 2012 winning bid which reached well of over $3 million ($3,456,789). More than $15 million has been raised for the Glide Foundation through the annual power lunch with Buffett auction since its inception in 2000.
Buffett began supporting this charity when it was introduced to him by his first wife. The Glide Foundation helps the poor and homeless in a variety of ways including healthcare, meals and job training. The yearly auction is the main fundraiser for the foundation each year and helps it to reach its $16 million annual budget. While the power lunch auction adds a lot of that money in itself, the publicity and media coverage around the auction also helps to bring in a lot of donations.
The lucky winner will be able to sit with #4 richest billionaire in the world, and invite seven others to join him or her. There's no limit on what can be discussed at the luncheon except that Buffett won't reveal where he plans to invest Berkshire Hathaway money in the coming months, but he's more than happy to talk about his investing philosophy, or answer any questions the winning bidder has of him.
The auction is sure to rise over the next 5 days, but the real action is anticipated to take place in the closing hours of the auction on Friday night. While last year's auction barely reached seven figures, both the Oracle of Omaha and the foundation are hoping that this year's auction goes well past that amount (although the Glide Foundation insists that they are happy with any amount the auction brings).