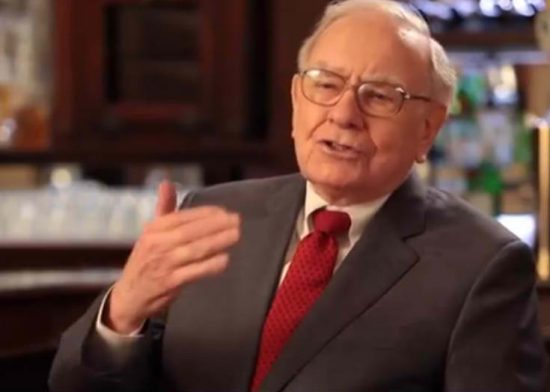 For anyone who wants to have lunch with Warren Buffett this year, it's going to cost more than $1 million. With a little more than a day left in the auction, the price has reached $1,000,300 which is more than was paid last year ($1,000,100), but still far from the record amount paid in 2012 of $3,456,789. Since there are often a lot of bids made in the last few hours of auctions, the current $1 million price is likely to rise.
Since 2000, Warren Buffet has auctioned off a lunch with himself and 8 people that benefits the Glide Foundation each year. This year's auction started off immediately with the first bid of $25,000 (which was the final price paid for the very first auction in 2000) coming within the first two minutes of the action going live. By the time the first 10 minutes had passed, the auction was up to $26,100, then jumped to $90,000 about 40 minutes into the auction. By 8:30 pm PDT, an hour after the auction began, the auction reached six figures ($100,100).
It took a bit longer to reach seven figures, but topped this mark on June 4 at just before 9:00 pm PDT that send the auction price to $1,000,100, the amount paid in 2013. The price topped the 2013 final price the next morning with a bid at just before 3:00 am PDT on June 5 where it currently stands a $1,000,300. The auction is set to end on Friday, June 6 at 7:30 pm PDT, still giving more than a full day for more bids to come in. These Warren Buffett power lunch auction have raised in excess of $15 million for the Glide Foundation since its inception in 2000.
This auction has been a major fundraiser for the Glide Foundation each year which helps it to fund its $16 million annual budget. In addition to the funds that the auction brings in, the media coverage and publicity that the auction generates also helps to bring in a significant amount of donations to the charity. Glide helps those in need such as the homeless and poor by providing services such as meals, healthcare and job training. Buffett was introduced to the charity by his first wife, and has been supporting ever since then.
The eventual winner will be able to sit down and discuss almost anything with the current fourth richest billionaire in the world. The only topic off limits is where the Oracle of Omaha next plans to invest Berkshire Hathaway money. He's more than happy to share investing advice, or to let the conversation flow to whatever the winner wants to discuss.
Below is a history of the auction bids since it began in 2000:
2000: Anonymous bidder: $25,000
2001: Anonymous bidder: $18,000
2002: Anonymous bidder: $25,000
2003: David Einhorn: $250,100
2004: Jason Choo: $202,100
2005: Anonymous bidder: $351,100
2006: Yongping Duan: $620,100
2007: Mohnish Pabrai, Guy Spier, Harina Kapoor: $650,100
2008: Zhao Danyang: $2,110,100
2009: Salida Capital: $1,680,300
2010: Ted Weschler: $2,626,311
2011: Ted Weschler: $2,626,411
2012: Anonymous bidder: $3,456,789
2013: Anonymous bidder: $1,000,100