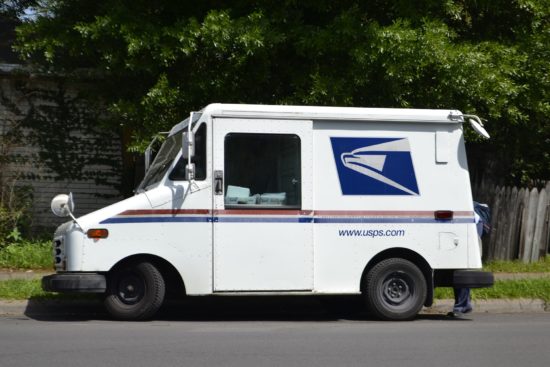 Many people have been spoiled by Sunday deliveries — like what you can get from the partnership between Amazon and United Parcel Service. However, if you want a package to arrive in time for this holiday weekend, you should make other arrangement — like shoot for a Saturday or Monday. None of the large delivery services will be open for business. And the United States Postal Service is not open on Easter.
In general, the post office is closed on Sundays and Easter will be no different. One clarification: Some post office locations that are technically closed on Sundays are actually just unstaffed that day but have the doors unlocked so you can perform a few self-service tasks — like being able to buy stamps from machines and mailing envelopes. However, you may want to call our local post office to see whether the lobby will be unlocked on Easter Sunday.
As for the days surrounding the weekend, here's what USPS says about the schedule:
Good Friday – The post office will hold its regular hours.
Saturday, March 31 – If your post office has Saturday hours, it will be open regular hours that day.
Easter Sunday – The post office will be closed.
Easter Monday – Post offices will be open for regular hours.
If the Post Office Is Not Open on Easter, What About UPS and Fedex?
United Parcel Service workers will also be able to enjoy the Easter holiday with their families. UPS is closed every Sunday, so they are closed on Easter. It will reopen for regular hours on Monday. Federal Express will also be closed on Easter.
If you use postal services frequently, you may want to consider downloading a post office holiday schedule.
Readers, do you have any further questions about the availability of postal services on Easter?
Read More About Easter and Passover