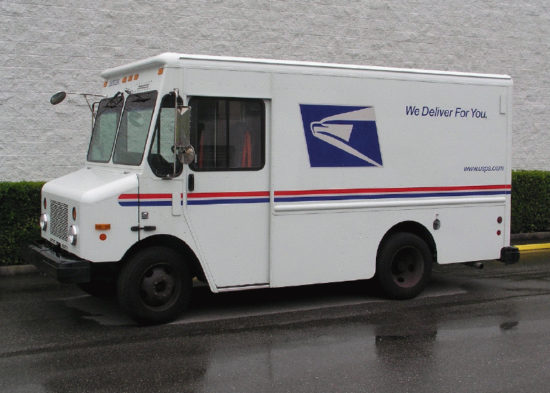 The
first federal holiday
of 2019 lands on the very first day of the year, and beginning the year with a holiday sometimes causes confusion on what is and isn't open. For those who have small businesses or need to get mail out this time of the year, the question, "Is the post office open New Years Day?" can arise. For those needing the answer to this question, you can find the post office holiday hours for the New Years weekend below.
Download a 2019 Post Office Holiday Schedule.
Is the Post Office Open New Year's Day?
No, the post office is closed on New Year's Day. The first day of the new year is a federal holiday. Since the United States Postal Service (USPS) is a part of the federal government, all post offices are closed for the day. There will be no mail delivery to homes or businesses, and post offices branches will be closed.
Is the Post Office Open on New Year's Eve?
Yes, the post office is open on New Year's Eve. The day before New Year's Day (New Year's Eve) is a day when people visiting the post office are often caught off-guard. That's because even though the post office is usually open on December 31, if it falls on a Sunday, it is closed. However, this year, New Year's Eve is on a Monday, so the post office will be open.
Even though post offices will be closed the entire day on January 1, you may still be able to get some basic postal services even when the branch is closed. You can leave letters and packages in drop boxes at the post office. For those needing postage, some branches have self-serve postage weighing machines where you can determine the cost to send your mail, and purchase the appropriate amount of postage. The exact services available will depend on your local post office.
Post Office New Year Holiday Schedule
Monday, December 31:

Open

. There will be normal mail delivery.
Tuesday, January 1:

Closed

. New Year's Day is a federal holiday and the USPS has the day off. No mail will be delivered.
Wednesday, January 2: 

Open

. Post offices will reopen and continue regular postal services on January 2.
Is UPS open on New Year's Eve and Day?
No, the United Parcel Service is closed on both New Year's Eve and New Year's Day. UPS considers both December 31 and January 1 to be holidays. On December 31, the company will only deliver and pick up the air and international packages. On January 1, only their UPS Express Critical mailing service is available.
Is Federal Express open on New Year's Eve and Day?
Federal Express is open on New Year's Eve but closed on New Year's Day. Most services are available from FedEx on December 31, but no mailing services are available on January 1, 2018. If you are looking to ship something via FedEx at the beginning of the year, you'll want to call and confirm their hours for the day after New Years as well.
Photo: David Guo