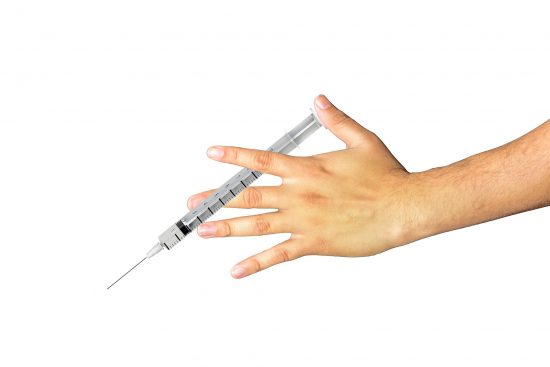 You've seen it every day in the news recently. Anti-vaccination efforts have ramped up diseases that were otherwise eradicated and people are getting sick. In some cases, they are dying. Measles cases alone have tripled around the world in 2019.
Measles Cases Are Up 300% Worldwide
That's right – the upward trend in measles cases isn't just happening in the United States. It is happening all over the world in all regions. Africa saw the largest increase in cases with a 700 percent increase in the first three months of this year, compared to the first three months of 2018.
"Preliminary global data shows that reported cases rose by 300% in the first three months of 2019, compared to the same period in 2018. This follows consecutive increases over the past two years," the World Health Organization (WHO) said in a statement.
According to WHO, those numbers could also be drastically underplayed. Only one in 10 cases of measles are reported globally. However, the number of deaths and cases of illness continues to climb.
"While this data is provisional and not yet complete, it indicates a clear trend. Many countries are in the midst of sizeable measles outbreaks, with all regions of the world experiencing sustained rises in cases," WHO stated.
The Rise in Measles Cases
This year, there have been 112,163 measles cases reported in 170 countries. At this time last year, there had only been 22,124 cases reported in 163 countries. And the numbers don't stop there…
Since September, more than 800 people have died in Madagascar from measles alone. Outbreaks have hit a number of other underdeveloped countries, including Brazil, Pakistan, and Yemen, where a number of deaths have also occurred.
Even in places with high vaccination coverage, like the U.S. and Thailand, there has been an increased number of cases. WHO says this is because vaccination efforts have stalled at just 85 percent, falling short of what is needed. For vaccinations to prevent outbreaks, coverage needs to be at least 95 percent.
Some countries have rallied for the parents' right to choose to vaccinate their children, ignoring the fact that a 95 percent vaccination rate is necessary for controlling outbreaks. Not only are anti-vax folks causing deaths, but they are also costing you some money.
How the Anti-Vax Movement is Affecting Your Wallet
When it comes to vaccines, not many people talk about the cost of anti-vaxxers to the economy. "It is extremely frustrating," said John Wiesman, an epidemiologist. "To know the financial cost of this but also to know all the work that is not getting done, or getting backlogged."
It isn't unusual for an outbreak of preventable diseases, such as measles, to rack up a tall bill. For instance, a girl in 2005 caused an outbreak in Europe. To contain the outbreak, it cost more than $167,000. According to the Centers for Disease Control and Prevention, that outbreak took 3,650 work hours, 4,800 phone calls, and 5,500 miles of trips to find and contain the outbreak.
Another case in 2008 caused an outbreak of measles in two Tucson hospitals. Officials estimate it took $800,000 to control that case.
Both YouTube and Facebook have decided to begin quieting the voices of the anti-vaccination movement. YouTube has removed advertising from anti-vax videos, while Facebook has begun removing anti-vaccination groups and communities from its platform.
When it comes down to it, there is no debate to be had about the profound benefits of vaccines. More than 20 million lives have been saved from the measles vaccine alone since 2000. While some hesitation is understandable, lives are being put at risk and it is costing you cold, hard cash.
Readers, what do you think about the spike in measles cases? Is it something to be concerned about?
Read More