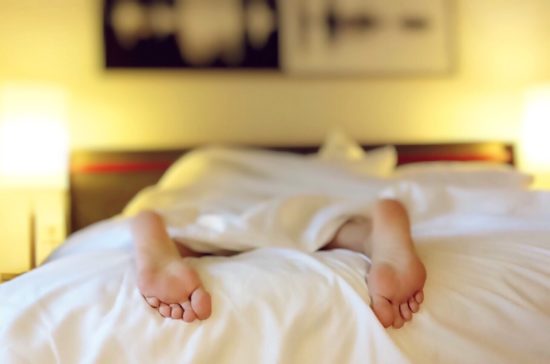 Millions of Americans rely on sleeping pills and other aids to treat insomnia and get the rest they need. However, these medications don't come without their own problems. Food and Drug Administration officials are calling for a "black box" warning () on some of the most common sleep aids.
Why Are Popular Sleeping Pills Getting a "Black Box?"
Although individuals taking sleeping pills have been warned of possible side effects for years, it has become evident that many people are having bad experiences on the medication. The new labels and patient guides the FDA is proposing will detail the more dangerous side effects that have been seen.
In most cases, individuals taking sleep aids such as Ambien, Lunesta, and Sonata, wake up while sleeping. When they wake, they perform regular tasks like they would while awake during the day. Some instances have led to people driving vehicles or walking down the street while they are asleep.
"They wake up for some reason during sleep and they exhibit behaviors we would perform while awake, like walking, eating, potentially even driving," . It isn't clear why some individuals have adverse reactions and others do not. There is a possibility that some individuals are prone to those kinds of sleeping disorders.
FDA officials are now saying the three drugs zolpidem, eszopiclone and zaleplon should not be given to anyone with a complex sleep history. This includes individuals with a history of sleepwalking. While the more extreme side effects are relatively rare, many of them can be life-threatening.
Talk To Your Doctor About Concerns
The new black box requirement has stemmed from a recent FDA safety review. After the review, the FDA found 66 cases where patients engaged in some kind of life-threatening behavior while they were asleep (under the influence of the sleep aid). People observed suffered from serious falls, burns, car crashes, lost limbs, and even near drowning. Of the 66 cases identified by the FDA, 20 individuals died.
All in all, this is a good reminder that sleeping pills are not the only answer when it comes to sleep disorders and insomnia. "Ten to 15 percent of adults in America have a chronic insomnia disorder and very often they've been treated with these medications as first-line therapy," . "Other treatments, not medicine but behavioral therapies, work as well, if not better, long-term."
Those having trouble sleeping should try meditation or other relaxation techniques prior to bedtime. You can also try to make an overall better sleeping environment for yourself.
Most importantly, if you have concerns about your behavior while taking prescribed sleep medication, talk with your doctor about your options. 
Read More