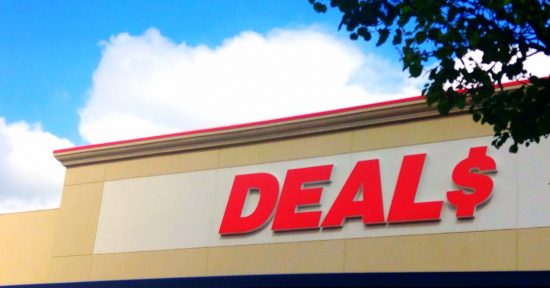 February 29 is a special day. Although it is not a holiday, it is a day that only comes once every four years. Every four years, we have this extra day thrown in at the end of February (the shortest month of the year). Usually, this is just another day to some people. However, some retailers and restaurants have tried to make what people call
"Leap Day"
a day people go out, shop, eat and get great deals.
Deals on Food for Leap Day
Some restaurants and grocers will be offering great deals on Leap Day for their customers:
Caribou Coffee: Buy one coffee at regular price, get a coffee of equal or lesser value for 29 cents on February 29
Krispy Kreme: Get a dozen for $2.29 after buying a dozen Krispy Kreme donuts at regular price
Arby's: Arby's is using the extra day to introduce a vegetarian menu. It will only be available on February 29
Tropical Smoothie Cafe: If you are a loyalty member at Tropical Smoothie Cafe, you can get a 24 oz. smoothie for $2.29
Hungry Howie's: Get a large, one-topping pizza for 29 cents after buying another large, one-topping pizza at regular price
Carrabba's Italian Grill: Carrabba's is offering 20 percent off your entire meal to celebrate Leap Day. This deal will actually be good through March 6
Giant Eagle: 29 cent fuel perks on every $50 spent on gift cards, 29 cent coffee, 29 cent per pound bananas, $2.49 12-count mini cupcakes and buy one, get one for 29 cents select beauty products
McDonald's: Buy one Big Mac or Quarter Pounder at regular price, get a second one for 29 cents
Deals on Travel for Leap Day
Online travel agencies such as Expedia and Travelocity will also be offering deals for customers who book through their website:
Expedia: 29 percent off select rooms if you book with Expedia by the end of the day
Travelocity: $29 to $129 off your hotel and flight packages when you book through Travelocity
Retail Deals for Leap Day
There will also be great retail deals surrounding the "extra day."
One of the biggest online sales going on today is that of Shopback Singapore. The website will also be offering a huge amount of cash back with other online retailers as well such as Booking.com, Hotels.com, eBay, Sephora, Under Armor and many others. The freebies and deals with ShopBack Singapore will last until midnight February 29.
The company is also offering 100 percent cash back to the first 600 shoppers on their site between 12 p.m. and 6 p.m. You have to shop with certain retailers through their website. This makes the purchases (essentially) free. You may have to wait a moment for the cash back to hit, but you won't have to feel guilty about purchases from these places:
Lazada
Expedia
ASOS
Taobao
Groupon
Urban Outfitters: $29 sale on select styles (website only)
There are tons of others places who may also be participating in Leap Day deals this year. You can call and see if your favorite retailers or online site is holding any type of Leap Day sale. You can also look online by checking the hashtags #LeapDay and #LeapYear to see what other deals may be going on.
Photo: Flickr: Mike Mozart