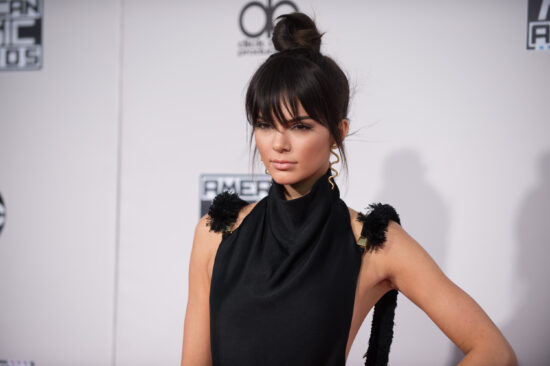 It's not uncommon for some celebrities to start growing their net worth at a young age. While some people are born into wealth, other people have to work hard to establish it for themselves. Popular reality star and model, Kendall Jenner has done a little of both to build her net worth to $12 million at only 20-years old.
Kendall Jenner is the daughter of Caitlyn Jenner and Kris Jenner and sister of Kim Kardashian. She was first introduced to the world on her family's extremely successful reality show, Keeping Up with the Kardashians. She later jumpstarted her career as a high fashion model in her late teens.
How Has Kendall Established Her Net Worth?

While the television show Keeping up with the Kardashians is mainly focused on the Kardashian sisters: Kim, Kourtney, and Khloe, it is an entire family affair and she and her sister Kylie have been known to make a few appearances on the show. It's been reported that she earns around $100,000 per season or more. Kendall received her first modeling contract with Wilhelmina models in 2009 at the age of 14.
She began her career with campaign for the popular clothing line Forever 21 and walked in fashion shows like Mercedes Benz Fashion Week. Kendall's net worth climbed as she secured spots on Victoria's Secret runway shows and campaigns with Nicole Opi Nail Polish and Estee Lauder. Kendall was placed at number 16 on Forbes' list of top-earning models in 2015.
Outside of her modeling career, she started a clothing line with her sister Kylie with popular retailer, PacSun and participates in other endorsements including Instagram and Twitter campaigns. Since Kendall has such a large social media following, her influence is very powerful to advertisers who pay her top dollar to promote their products and services on her social media pages.
It's reported that Kendall earns anywhere from $125k – $300k per Instagram post and up to $236k per tweet and about $4 million per year overall.
Predictions for Kendall's Net Worth in the Future
While Kendall Jenner's net worth is no doubt impressive, it very likely that things will only get better for the young celebrity. Business Insider recently reported that her net worth could very well reach $500 million throughout her lifetime thanks to her businesses and career path.
Kendall and her sister Kylie plan to launch a swimwear line not long after Victoria's Secret announced it would be getting rid of its' iconic swimwear line which brought in $500 million last year.
If it's one thing we can all learn about Kendall Jenner's career and net worth growth so far, it's to diversify your income for the best results. It's true that most millionaires have multiple streams of income. Kendall has leveraged her talent to secure modeling gigs, her business savvy to launch a fashion line with her sister, and her influence to earn money from her social media accounts. Not to mention, making a few cameos in her family's reality show whenever she has free time.
It isn't likely that Kendall will be straying away from the spotlight and her net worth will likely climb in coming years.
Photo: Flickr: Disney | ABC Television Group