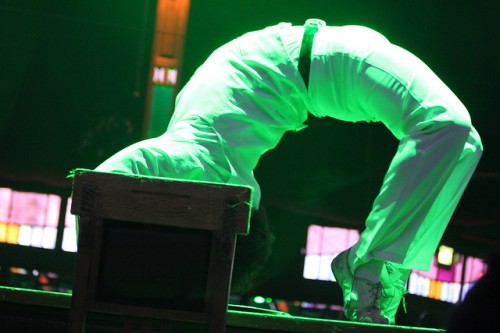 A conversation recently came up amongst several people in my book group. One of the members has been looking for a job for about six months with little success. A couple of weeks ago, she was offered a job at a company that she was excited about. During the negotiations, she mentioned that, since she'd been out of work for quite a while, she had gone ahead and planned a week-long vacation for May. The employer told her that she would need to cancel/reschedule that vacation or else they could not offer her the job. She argued that the vacation was planned and paid for, but the employer stated that it was non-negotiable. Even though the time would have been taken unpaid, their stance was, "Take it or leave it, but vacations during the probationary period are not allowed. We have a lot of qualified applicants should you decide we're not the right fit for you."
My acquaintance chose not to take the job, despite the fact that she could have rescheduled the trip without losing any money. She felt that if an employer wasn't willing to compromise on this issue that they weren't likely to be family friendly in their other policies and that she wouldn't be happy there long-term, anyway. That may be, but this employer was offering six weeks of vacation per year (after the probationary period is over), two weeks of sick leave, a generous salary, plus a host of other "family friendly" benefits such as on-site daycare and full health coverage. It doesn't get much friendlier than that.
Other members of the group agreed that a refusal to let this woman take her vacation threw up red flags all over the place that this employer would be trouble to work for and that they, too, would have declined the job. It surprised me that so many people were so attached to their vacation plans that they wouldn't give them up for a great job, especially after a long period of unemployment. Personally, if I'd ever experienced this problem, I would have taken the job, not the vacation. If nothing else about the employer or the job or benefits package concerned me, then I would take the job. I think it's silly to toss away a great job offer (especially in a tight job market) just to go on a vacation. That's short-term thinking and short-term thinking almost never gets you ahead financially.
After book club, I went home thinking about this issue. I've worked for employers on both sides. Some of them wouldn't have hesitated to let the woman go on her vacation and others would have prohibited it. Others might have allowed it, but done so so grudgingly that the employee would feel the chill in the room and probably would have opted out just to avoid the frosty glare of a supervisor upon her return. Some would have made exceptions for life events like weddings or births, but not for a simple vacation.
From an employers' perspective, they are hiring to fill an immediate vacancy in most cases. They need someone to come in and work, not to come in and work for two weeks and then go on vacation. They're also training you during those first weeks and they need you present so you can learn everything quickly. Also, as a new hire you're going to be the last to get your vacation preference. If others in the department have already asked off, you're not going to come in and bump them off the schedule.
And, from a less tangible perspective, as a new hire you're supposed to come in and prove your worth to the company. For those first few months you should be a standout employee who never misses a day. That's what many employers want to see. In a tight job market, and even in a good one, there are enough qualified applicants that they can find someone who will come in and work without the "baggage" of a vacation. It's not that the employer has no feeling for the potential employee, but they are running a business and they have to do what's right for that business. They may be terribly compassionate toward employees that have worked there for a while and earned that compassion, but not toward those who haven't earned it yet.
From the employees' perspective, it's hard to put your life completely on hold while you're looking for work. If your husband and/or kids' schedules align and you can take a vacation, you go ahead and plan one and hope for the best. It is also nice to see that a company has some compassion for someone who's happened to find the right job at the wrong time. Or the right vacation at the wrong time. Whichever. It gives you hope that they will be flexible when you need them to be. And, it's hard to let go of a planned vacation, even if you reschedule and lose only a minimal deposit (or nothing at all). It's easier to get worked up about the unfairness and inflexibility of the employer.
The bottom line, though, is that the employer is the one calling the shots. You, as a prospective employee, have to play their game. Every employer and every job situation are going to be different, but there are going to be companies that are great otherwise, but which, for whatever reason, will not honor a planned vacation at the beginning of your employment. It may not be fair, but it is true that there are plenty of people who can fill that slot. You aren't the only applicant who can do the work. As a prospective employee you have to decide which is more important: The job, or the vacation. If you can live with your decision, whichever you choose, then that's the right decision for you. If you want to avoid the problem altogether, the best approach is to refrain from planning a vacation while you're looking for work.
(Photo courtesy of quinn.anya)