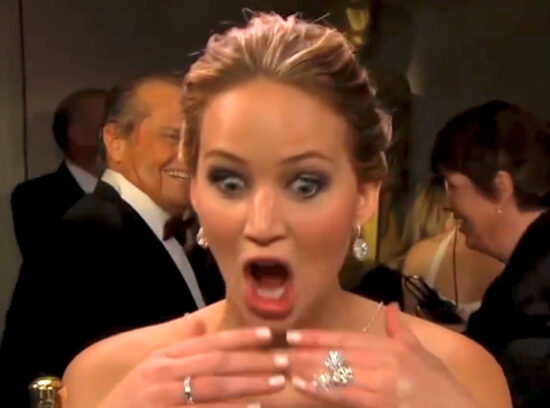 Outside of the huge leak of nudes a couple years ago and upcoming film reviews, you don't see Jennifer Lawrence's name in the news every day. However, she's been a topic of discussion on social media after being at the receiving end of a practical joke performed by her "Passengers" co-star Chris Pratt who has been cropping Lawrence out of photos.
Jennifer Lawrence seemingly became famous overnight. The starlet has held a main role in some of the biggest movies of recent years (The Hunger Games series and Xmen). So, what is Jennifer Lawrence's net worth?

---
Jennifer Lawrence's Profile:
Net worth in 2016: $60 million
Profession: Actress
Age: 26
Source Of Wealth: Acting Career
Residence: Beverly Hills, California
Citizenship: U.S. citizen
Marital Status: Single
Education: Only known education is up to middle school
---
Jennifer Lawrence's Career
Jennifer Shrader Lawrence was born on August 15, 1990 in Indian Hills, Kentucky. She grew up in Kentucky with two brothers, Ben and Blaine. Lawrence has described her younger self as socially awkward. She was also diagnosed with high anxiety. JLaw said that the only time her crippling anxiety got better was when she was performing onstage.
On a family vacation to New York City, 14-year-old Lawrence was spotted by a talent scout who arranged auditions with several agencies. Although her mother wasn't crazy about her daughter becoming an actress at such a young age, she moved to NYC for a short time while Lawrence auditioned for different parts.
The young actress was home-schooled in Los Angeles after her acting career began to take off and graduated high school two years early. Her acting career began with a small role in a movie for television called "Company Town" in 2006. She continued her television career appearing on shows like "Monk" and "Medium."
From 2006 until 2011 JLaw appeared in several small-scale films, most of which only appeared on TV. In 2011 she hit her first big role as Mystique in "Xmen: First Class." One year later she landed the leading role in the hit-series "The Hunger Games."
Outside of "The Hunger Games" Lawrence has also starred in films such as "American Hustle," "House at the End of the Street," "Joy" and multiple other Xmen films. The actress is currently working on five projects with big stars like Chris Pratt. With such great success over such a short period of time many people are wondering, what is Jennifer Lawrence's net worth?
Jennifer Lawrence's Net Worth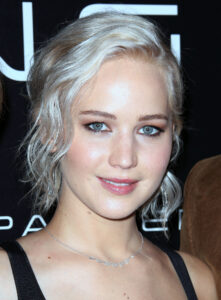 Jennifer Lawrence's net worth sits at a pretty $60 million. Compared to other actors and actresses JLaw doesn't have a huge amount of wealth, however, she is still relatively new to Hollywood and big-scale projects.
Another key factor where Jennifer Lawrence's net worth is concerned is she only received $500,000 for the first "Hunger Games" film (the bulk of her wealth stems from "The Hunger Games" series). She's come a long way in only four years though. Now Lawrence is the highest paid actress in the world (Melissa McCarthy is second). JLaw earns about $46 million a year before taxes.
With her humble upbringing in mind, Lawrence is known for being rather frugal. She doesn't squander money on unnecessary items. Therefore, there aren't a ton of assets that contribute to her overall net worth.
As stated above, Lawrence is a part of five different film projects right now and she received a nice paycheck from her upcoming film "Passengers," which will be released in December. The actress' net worth is expected to rise to an astounding $110 million in 2017 (a jump of $50 million).
Photos: E! Online and Jennifer Lawrence Films