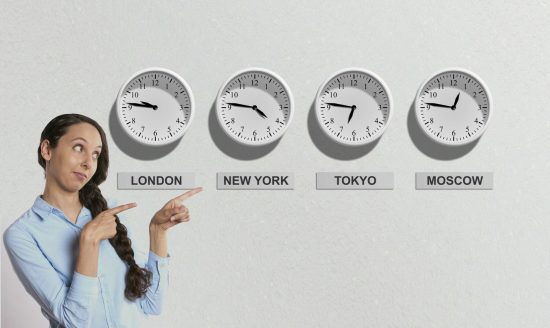 Active traders need to stay on top of the stock market holiday schedule. Although the market generally abides by the federal holiday schedule, there are some exceptions. One of these exceptions is Black Friday. You'll find the stock market open Black Friday but with altered hours. Here's what you need to know…
Will the Stock Market Be Open on Black Friday?
The stock market will be open for limited hours on Black Friday. As you know, the stock market closes for Thanksgiving. While it will reopen Friday for business, it will only remain open until 1 p.m. EST. Up until that time, you'll be able to monitor, trade, and sell your stocks on the New York Stock Exchange (NYSE) index.
Not everyone knows that there are multiple parts of the stock market. What most people refer to when they refer to "the market" is the NYSE. However, you can also buy, sell, and trade within the NASDAQ and SIMFA markets as well. Are these sectors of the stock market open Black Friday?
Will NASDAQ be open on Black Friday?
NASDAQ will be open for limited hours on Friday, November 23, 2018. The NASDAQ will hold the same schedule the NYSE this week. It will be closed on Thanksgiving and have limited hours Black Friday (closing at 1 p.m.).
Will the Bond (SIMFA) Market Be Open on Black Friday?
The bond market will be open on Black Friday. The SIMFA market, also known as the bond market, will also be open on Black Friday but it holds slightly different hours. Instead of closing at 1 p.m. the bond market will close at 2 p.m. EST on Friday.
Stock Market Holidays
The NYSE and NASDAQ closed for the following holidays every year: New Years Day, Martin Luther King Jr. Day, Washington's Birthday, Good Friday, Memorial Day, Independence Day, Labor Day, Thanksgiving and Christmas Day. If these holidays happen to fall on a weekend, there is a chance the market will be closed the Friday before or the Monday after the holiday.
As mentioned above, there are also some days the market closes early. One of those days is Black Friday. The stock market also closes at 1 p.m. EST on Christmas Eve.
Active traders should keep an eye on the stock market schedule throughout the year and make note of any days the market may be closed. That way, if there is any urgent business to be taken care of, you will have enough time to execute before the market closes.
Read More