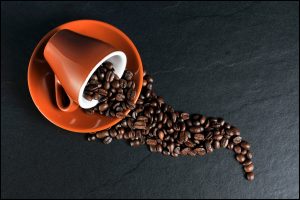 In celebration of International Coffee Day, shoppers around the country have one more reason to enjoy an extra cup of joe. You can make that cup of coffee even better by scoring one at a discount. Whether you usually make coffee at home or head to a local café, make sure you check out these deals and savings.
Getting a Great Deal on Coffee
Finding a way to save on coffee can be incredibly helpful, especially if you're trying to manage your budget. Many coffee drinkers enjoy at least one cup per day — either at home or in a café or restaurant. By finding a way to get the classic morning beverage at discount prices, the savings over the course of a year can be substantial.
International Coffee Day Deals
On International Coffee Day, some restaurants and gas stations run coffee specials. For example, you may be able to get a cup for free. Now to get coffee free, it may be with or without an additional purchase. You may also find other bargains, like buy-one-get-one deals.
In 2018, International Coffee Day is September 29. Dunkin Donuts has a BOGO deal — if you purchase a coffee, you'll get a free coffee to give to a friend, coworker, or family member. Krispy Kreme will give you a free cup, no purchase necessary. PJ's Coffee will give you a free 12-ounce cup of Ruby Roast on the 29th and Cinnabon offers a free 12-ounce deal as well.
While such celebrations can make a single cup more affordable, they won't do much to keep your regular coffee costs down. If you want to get great deals on coffee all year-round, here are some places worth exploring.
Amazon
If you want a wide selection, home delivery, and reasonable prices, it's hard to beat Amazon. You can find coffee in nearly any form, including K-cups, ground, whole bean, instant, bottled, and even unroasted coffee beans.
Plus, you'll find brands that aren't usually available in stores. If you're open to buying in bulk or sign up through auto-delivery through Amazon pantry, you can typically score a price reduction on each cup, making a daily coffee habit more affordable.
Walmart
In most cases, Walmart is considered a quintessential discount retailer. Their coffee product prices are usually pretty affordable in comparison to regular grocery stores, especially if you are open to trying the company's Great Value brand.
If you use the Walmart Savings Catcher app, you are practically guaranteed to get the lowest price on coffee available in your area. If the coffee you chose is on sale at a nearby grocery store, you'll receive the difference back as a Walmart e-gift card, ensuring you get the best possible price.
Office Supply Stores
When you need to hunt down affordable coffee, consider stopping in at your local office supply store. Shops like Staples and Office Depot actually sell coffee, and the prices can be very reasonable. Plus, many office stores give you the ability to subscribe and save, commonly throwing free shipping into the mix.
Typically, office supply stores focus on selling coffee in large quantities since business shoppers are their main market. However, anyone can buy coffee from these stores, so they are worth checking out if you like to shop in bulk.
Groupon
Many shoppers are surprised to learn that Groupon actually has coffee deals. While finding a discount for a café or restaurant is what you expect from the site, they also sell coffee packs for home use.
The value of the coffee deals vary, but you'll find plenty of steals. Just make sure to ignore the percentage discount claims and focus on the actual price. In some cases, the discounts are somewhat inflated as they aren't based on the actual retail price you can find in many stores.
Costco
Warehouse stores like Costco usually have coffee in one if their aisles and the prices are very competitive. If you like to buy coffee en masse or head to Costco regularly, then see what they have available at discount prices.
The only trick to buying coffee at Costco is you can't always be sure what brands are available. If you are very brand loyal, you may not be able to find your preferred brew. However, Costco's Kirkland coffee is generally well-received, and they have a wide variety of flavors and strengths available, including organic options. So, if you want to score a deal, consider trying the Kirkland coffee and see if it will meet your needs. (Also, make sure you check out the coffee coupons in October's Costco Coupon book.)
Off-Price Department Stores
If you are flexible with your coffee brand and want to focus on discounts, consider heading to off-price department stores. Shops like Ross Dress for Less, TJ Maxx, Marshalls, and Big Lots all have coffee available, and the prices are fairly affordable. But, their inventory can be inconsistent, not unlike Costco, so you need to be open-minded about your coffee to get the best deals.
Get Coffee Deals with Coupons
Sometimes, the easiest way to get a deal on coffee is with a coupon. Many manufacturers like Folgers and Maxwell House regularly have coupons in local papers or online.
If you have a favorite brand, sign up for their e-newsletter. Usually, you'll get coupons every so often, helping you save on your favorite coffee. Similarly, if you have a preferred grocery store, sign up for their loyalty card and use their store app for additional discounts.
You can also explore online coupon sites, like Coupons.com. Then, you can print the ones you want and bring them to participating stores.
If you'd rather go the rebate route, check out the savings through apps like iBotta and Checkout 51. While coffee rebates aren't always available through the apps, they do come up regularly. Plus, the app is free, and once you have enough credits, you can cash out with ease.
Combine Savings Techniques
All of the techniques above can help you get great deals on coffee. You can even combine a few when you use a rebate app, coupon, and store sale to get more savings. And, if you are out and about on International Coffee Day, make sure to get your free cup from participating stores. Ultimately, nothing beats free, so take advantage of the offers and enjoy an extra cup at no-cost to you.
Where do you usually find great deals on coffee? Tell us about it in the comments below.
Read More:
If you enjoy reading our blog posts and would like to try your hand at blogging, we have good news for you; you can do exactly that on Saving Advice. Just click here to get started.