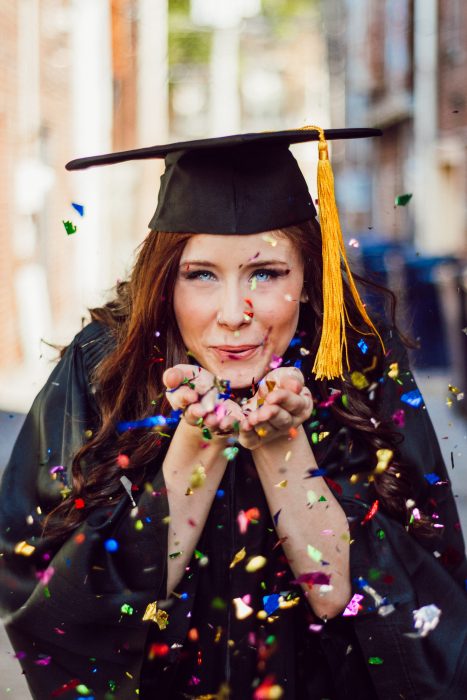 For those who graduated in May, the grace period for student loans is ending. Many graduates will find their first payment date approaching in late December to early January. With nearly 40 percent of student loan borrowers expected to default on their loans by 2023, it is important to know when your payment is due as well as the different options you may have.
What is the Grace Period For Student Loans?
Many students have a grace period of six months after graduation to make their first payment on their student loans. Folks who graduated in the spring will begin receiving statement letters in the mail this month.
That is, unless you received a Perkins loan (a specific type of federal student loan). If you received a Perkins loan you generally have a nine month grace period.
What Now?
If you've received that first bill in the mail, don't panic. Now is the time to take stock of your loans and create a plan. Know how much you owe and who your servicer is. The servicer company typically will handle sending out statements, collecting payment, and managing your account. Borrowers with multiple loans may have more than one servicer. Check the student loan website to see a full list of loans and servicers.
During this time you should also be sure your student loan servicers have all of your current contact information. This includes a valid email address, home address, and telephone number. Giving them your current information will prevent you from missing a payment.
Private Loans
It is important to note that the federal student loan website will not have any information about your private loans if you took any out for school. If you don't have the original loan documents, you can reach out to your alma mater to get copies. However, you'll likely want to begin payments on private loans as well because their grace period is also likely approaching.
Payment Options
If you're already feeling overwhelmed, remember you have options. Generally, borrowers are automatically enrolled in a 10-year repayment plan. You can get as much as 30 years to repay your student loans.
Some borrowers may find that a 10-year repayment plan is too high of a monthly payment than they can afford. If that's the case you can request a temporary postponement of payments.
You can also apply for an alternative plan with overall lower monthly payments or income-based payments. This can bring your monthly payment down drastically and, sometimes, lead you to making no monthly payment. It is important to note that this can extend the amount of time you're paying on loans though.
Each payment plan has different criteria to be deemed eligible. However, having an open line of communication between you and the lender is never a bad idea.
Repayment options can be a bit confusing and, for the most part, many students are required to find everything out for themselves. Even though it may feel awkward to talk about your debt situation with someone over the phone, it is better to explain it than risk going into default.
Read More