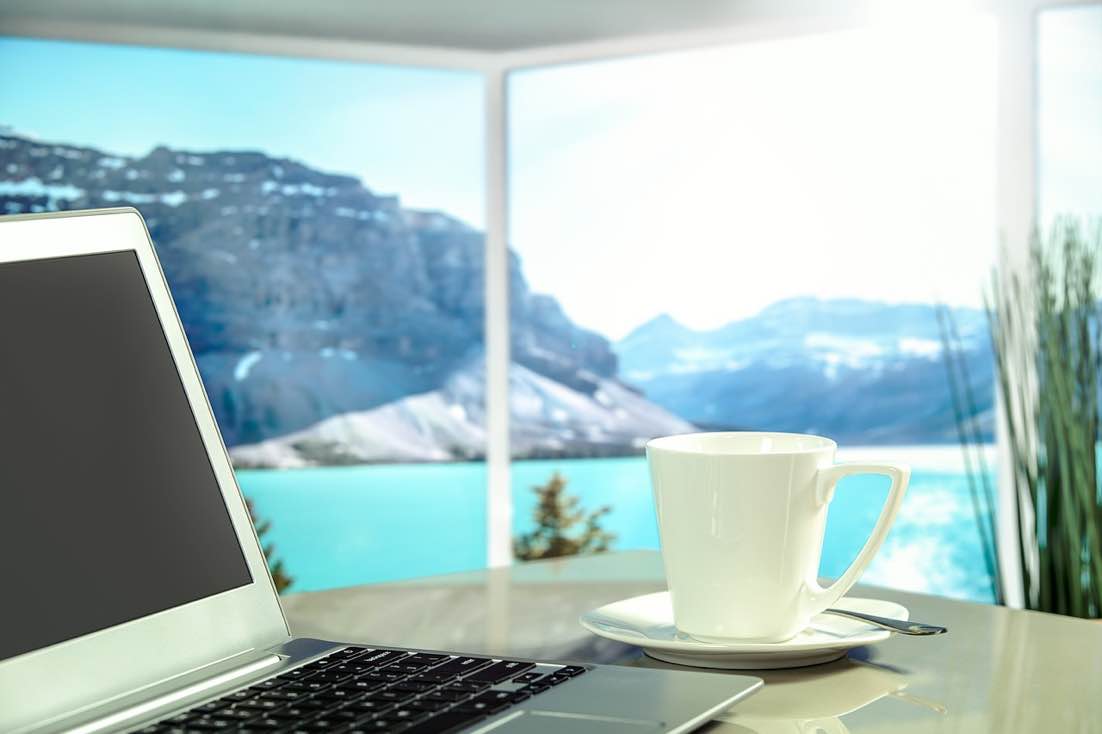 Few things are more frustrating than being unable to access the Internet, especially when you need to make a conference call or sift through hundreds of pages of data immediately for work. You don't have to be a digital nomad to appreciate the convenience of a WiFi hotspot. However, choosing the best hotspot device takes a little more than just connecting to the internet, and it can get overwhelming.
Choosing the Cheapest Hotspot Device: Which Service is Most Affordable?
One of the most confusing parts about choosing a hotspot device, is figuring out just how much you're going to pay. Between the cost of the device itself and the monthly service fees, you could find yourself wondering if working on-the-go is even worth it.
Fortunately, you do have options. If you're looking for a reliable, safe, and affordable hotspot device for those days you're working (or even hanging out) away from home, here's how the leading providers stack up.
FreedomPop
You can't really beat free when it comes to WiFi access, especially if you can get free and avoid depending on the WiFi your local coffee shop provides. You pay $9.99 for the device (which is significantly cheaper than most hotspot devices) and you get 500 MB of 4G free data every month, powered by Sprint's national network. The only real downfall of FreedomPop's hotspot devices, is that many people wonder if it's actually legit. (Short answer — it is.)
If you need more data, upgraded plans include Premium 3 GB FOR $28.99 per month up to Premium 10 GB for $74.99 per month.
Pros
Free data
No contract required
Inexpensive hotspot device
Cons
Only 200 MB per month is free
Verizon Wireless
A mobile hotspot device with Verizon Wireless starts at $29.99 with a 2-year contract for the Ellipsis Jetpack MHS900L. Devices can cost as much as $99.99. Then, the hotspot services are available for $15 a month for 1 GB, and if you need to add data, it's 1GB for each GB.
Pros
Well-known service provider
Cons
Contract required
Expensive devices + monthly fee
No free option
AT&T
You can purchase an AT&T stand-alone device for WiFi without an annual contract, but the devices can cost anywhere from $199.99 to $349.99. There are three plans to choose from for service, which cost $25 for 2 GB, $50 for 5 GB, and $75 for 8 GB per month.
Pros
Well-known service provider
No contract required
Cons
No free option
Expensive standalone devices + monthly service
T-Mobile
If you don't need to access your WiFi hotspot all the time, you can prepay for data with T-Mobile. For instance, if you just need a hotspot for one day, it only costs $5 for up to 500 MB of data. Otherwise, you can pay for plans that offer up to 3 GB of data for a month at $30. For continuous service, the least expensive plan is $20 per month for 2 GB of data, and it goes up to 22 GB of data for $95 a month.
It's important to note that the mobile hotspot device, the Alcatel Linkzone, can cost you as much as $72. And this is without any service added.
Pros
Pay as you go plans
Inexpensive options only $5
Cons
Expensive hotspot devices
No free option
Contract required for ongoing service
Which Hotspot Device is Best for You?
Each of the leading Wifi hotspot devices has their benefits. However, the additional monthly fees can add up, and in most cases, buying a standalone hotspot device costs you hundreds of dollars more.
As you can see, FreedomPop and its free WiFi plan is beating out most of the leaders in terms of providing service and devices that are affordable and free of limiting contracts. (Currently, you can try it out the 2 GB plan with a 14-day free trial. You can decide after that if you want to upgrade or downgrade to the free WiFi plan.)
Because the free data plan is only 200 MB, there's a good chance you'll need to upgrade. Depending on your needs, you could be better off with service with Verizon or AT&T. If you prefer the lowest priced hotspot device, after FreedomPop, Verizon Wireless is the least expensive.
Further, T-Mobile is the only service providing the option of one-day access. This could be the most cost-efficient for you if you don't regularly need a mobile hotspot.
Do you have a hotspot device? Share your experience with us in the comments below.
Read More
Living on Campus vs. Commuting Which is Cheaper?
How to Make Money Recycling Phones
58 Resources for Digital Nomads to Make Money