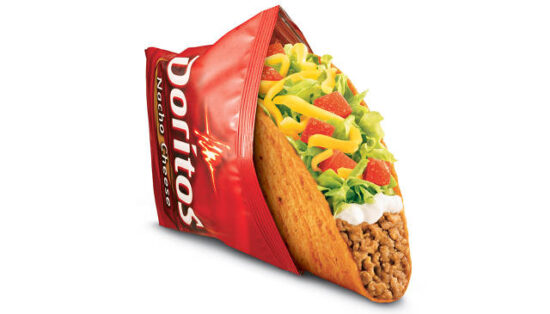 Getting things for free is always great. Every so often your favorite restaurants, donut shops or even retail locations give items or food away for free. Usually this is part of a more concentrated effort to get more foot traffic in the restaurant or store. Taco Bell is one of those companies that will give away free product to pull customers in. Today only (November 2) you can get free a Taco Bell Doritos Locos taco.
Why is There Free Taco Bell Today?
Taco Bell is giving away free Doritos Locos tacos today as a part of their "Steal a Base, Steal a Taco" campaign. As you may be aware, the World Series is taking place and millions of people are tuning in to watch America's favorite pastime.

In Game 1 Indians shortstop Francisco Lindor came through and stole a base. It is being referred to as the "stolen base heard 'round the world." The Taco Bell website says that the company believes one great steal deserves another (how clever!).
When Can You Get Free Taco Bell Today?
From 2 p.m. until 6 p.m. (your local time) you can get one free Doritos Locos taco at any participating Taco Bell location. There is no purchase necessary, however, each person is limited to one taco.
Taco Bell is a franchise so each Taco Bell location is privately-owned. Not all locations will be participating in the giveaway today. So, if you are curious as to whether your local Taco Bell will be giving away free tacos you may want to give them a call before heading over.
What Other Days Can You Get Free Taco Bell?
Today's giveaway is to celebrate a new American hero, according to the Taco Bell site. However, you can get free Taco Bell more than just one day a year. In fact, the restaurant offers great deals and freebies throughout the entire year.
Every day between 2 p.m. and 5 p.m. Taco Bell hosts a "Happier Hour." Although you cannot score free Taco Bell every day during this time you can get great discounts. You can get loaded grillers, medium drinks and freezes all for $1!
You can also save money at Taco Bell by signing up for a Taco Bell account. By signing up, you will get email offers and freebies periodically. You can sign up here.
Download the Taco Bell app and save money. By using the Taco Bell app you can get exclusive offers, free Taco Bell and (in some locations) you can order ahead of time and even get Taco Bell delivered!
Taco Bell is offering its customers a freebie today in honor of a new American hero: Francisco Lindor. Although this deal was a last-minute decision on the company's part, you can keep a lookout for more Taco Bell freebies and deals in the future. Normally Taco Bell will plan these events out ahead of time and you will have plenty of time to plan a trip to the nearest Taco Bell location.
Will you take advantage of today's deal?