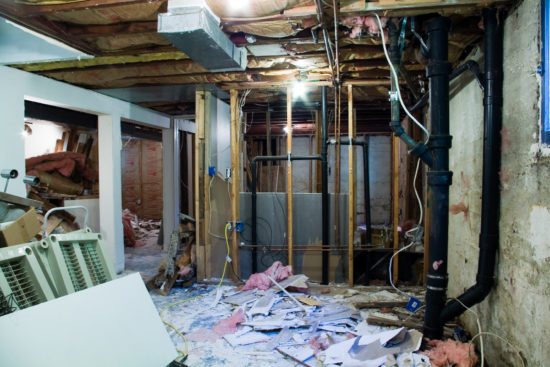 Dreaming of that big remodel but now sure how to finance it?  This is one of the most common questions that people ask when planning to make additions to their homes. Over the years, the cost of construction materials has skyrocketed, and most people cannot afford to hire a contractor. As a result, most people opt to carry out most renovations themselves to save money for other equally important obligations.
One of the concerns of a DIY project is that you might end up incurring additional expenses if some of the tasks are not done correctly. For example, wrong electrical wiring can result in a fire. Therefore, it is recommended to hire a professional who has the skills and expertise that is needed instead of trying to do the project yourself.
Financial institutions have stepped in to assist homeowners to carry our remodeling projects by providing home improvement loans. Just like other financial products, you will be required to repay the loan on time and stick to the set terms and conditions.
Here is a brief overview of five ways on how to finance a remodel in the current economy.
Start Saving for the Project
One of the easiest ways of avoiding taking a home improvement loan is by saving money for the project. The amount of time that it will take you get all the capital is dependent on the cost of the project. Request for estimates from contractors to get an idea of the total cost then determine the amount of money that you will be set aside for the project.
For example, if the project will cost $40,000, you can decide to start depositing $5,000 per month into a savings account. Ultimately, the amount of money that you save should be reasonable, and so you need to consider other factors such as your monthly income and expenses. You may have to forego some things to make your dream a reality. Go an extra mile and install a personal savings mobile application to keep track of your savings. The app will also motivate you to keep on keeping on even when you feel like giving up.
Take a Personal Loan
A personal loan is an ideal choice if you are making minor renovations such as replacing the bathroom floor or installing solar panels. Most financial institution caps all personal loans at around $30,000. Since terms and conditions that govern this kind of loans vary from one institution to another, it is recommended to get in touch with the respective customer care team to make the right decision. Even as you do so, it is important to note that the interest rates on personal loans are usually higher than on home equity loans due to the risks associated with them.
Credit Cards
Credit cards are an ideal choice for small home renovation projects that do not require a considerable amount of money. Just like the personal loans, the interest rates are usually higher than on mortgages since they are not secured. However, the extra interest rate may be less than the typical home improvement loan establishment fees.
Home Equity Loan
This is one of the most preferred and common ways that homeowners borrow money from banks and private lenders for remodeling projects. Simply put, it entails borrowing a specific amount of money against the current value of the house. That is, the present value of the home is used as collateral for the loan.
Note that you cannot borrow an amount that is equivalent to the full value of your home. However, you can borrow up to 80% of its value if you own it outright and have a mortgage insurance policy. One of the concerns that you need to keep in mind is that the total cost of the renovation project may end up being higher than the home equity.
Get a Loan from Friends, Colleagues, or Family Members
You do not have to always head to the bank to get a home improvement loan, friends, colleagues, and family members can lend you money to support the renovations. They will most likely be willing to offer you the money if you are an honest person who always keeps his word. Make sure that you repay the loan on time to boost your credibility and the chances of the same persons lending you money in the future.
Conclusion
Indeed, there are many viable ways on how to finance a remodel; you just need to identify one that best suits your needs and financial capability. One of the factors that the banks will consider when evaluating your loan application is your credit score. Make sure that you repay debts and pay bills on time to improve your credit history and score. Ordinarily, people who have a good credit score stand a better chance of getting a loan than those with a low score.
Photo: Benjamin Chan