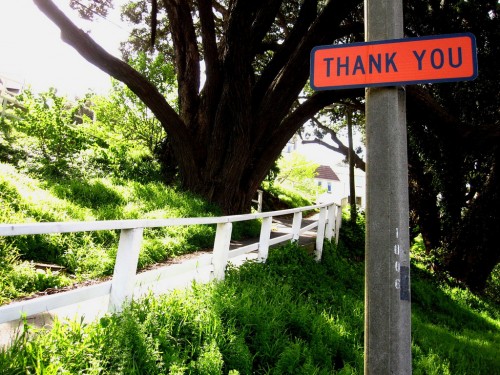 I stopped by Chick-Fil-A this week for dinner, only to discover that they've discontinued my favorite side dish, carrot and raisin salad. I was disappointed because I don't eat fries and it was always nice to have one place that served something else. Ah, well. This is just the latest in a long string of discontinued items, businesses that have gone out of business, companies that have raised prices to prohibitive levels, and brands that have changed formulas resulting in less desirable products.
I used to get really upset when I'd walk into a store only to find that my favorite products were no longer being carried, or that they had undergone changes that made them worse. I would be bummed for weeks. But then one day I realized something: These changes are actually saving me money. How does that work, you ask? Here's what happens when items get discontinued or overpriced, at least in my house.
I learn to make the item myself
When a restaurant quits carrying a dish I loved or a food maker quits producing a favorite, I learn to make it myself. In the end, I make it cheaper and often better/healthier than the restaurant version. It takes some experimentation, but I usually get there. Without the prodding that comes from a discontinued item I'm usually content to keep buying it, but when it's gone I'm willing to make my own.
I quit buying it altogether
When the satellite company raised prices to ridiculous levels, I cancelled the service. When restaurants quit serving favorite dishes, I often quit eating there. (This is especially true if the favorite was a signature dish that I could only get there. Why pay to eat dishes that I can get anywhere or make myself? When the pizza delivery place quit delivering to my neighborhood, I quit paying for pizza because I wasn't willing to drive to go pick it up. When a retailer quits carrying a favorite brand of something, I don't rush to replace it unless it's a necessary item. Often product changes and discontinuations lead to "boycotts" on my part, or simply the realization that whatever it was wasn't worth the price, anyway.
I find a replacement item that is sometimes better and cheaper than the original
If I'm forced to find a replacement, I look long and hard for something that's better yet less expensive than the original. Very often I can find it. Even if I end up having to pay a little more, I actively look for better quality. It doesn't take long before I'm asking myself why I put up with the less desirable product for so long. The discontinuation prods me to look closely at cost vs. quality and I often find that better options are out there.
The more cuts and changes stores and restaurants make, the more I save. So, I'd like to take a moment to thank all those restaurants who quit serving my favorite dishes. Thank you to the companies that raised my rates for optional services so high that it was no longer worth paying. Thank you to the food manufacturers who changed the recipes of my favorite foods for the worse. Thank you to the delivery restaurants who either tacked on such ridiculous delivery fees or quit delivering to my neighborhood altogether. Thank you to the stores who stopped carrying my favorite bands. To all of you, I extend my heartiest thanks for saving me money. I salute you.
(Photo courtesy of The Shopping Sherpa)