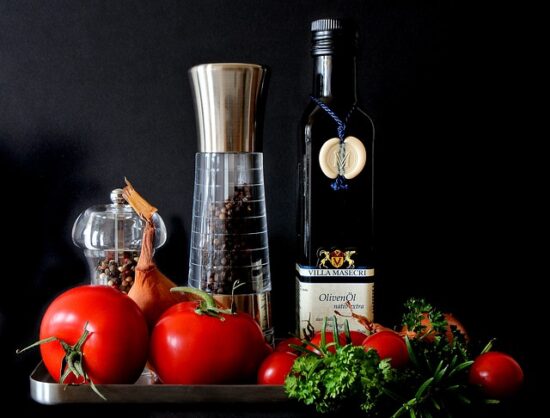 We have been hearing about the benefits of a Mediterranean diet for years. Nutrition experts have cited studies that show a Mediterranean diet can reduce the risks of heart disease, hypertension, and stroke. It is a diet that is safe for the whole family. It's proven and it's easy to follow for years.
Many celebrities
follow this diet.
A Mediterranean diet is a healthy eating plan based on the traditional cooking styles of countries bordering the Mediterranean Sea. The typical foods and recipes of Mediterranean-style cooking incorporates lots of fruits, vegetables, fish and whole grains. As you may have guessed, it limits unhealthy fats, sugars, and salt.
The
Dietary Guidelines for Americans
recommends the Mediterranean diet as an eating plan that can help promote health and prevent disease. A recent analysis of more than 1.5 million healthy adults demonstrated that following a Mediterranean diet reduced the risks of many cancers, along with a reduced incidence of Parkinson's and Alzheimer's diseases. Here is how you can implement a Mediterranean diet in your own life:
Focus Meals on Plant Based Foods
Eating primarily plant based foods, such as fruits, vegetables, whole grains, legumes, and nuts is a pillar of the Mediterranean diet. Mediterranean residents average six or more servings of antioxidant-rich fruits and vegetables a day. Grains consumed in the Mediterranean region are typically whole grain.
Incorporate Healthy Fats
The Mediterranean diet discourages saturated fats and hydrogenated oils, known contributors to heart disease. Olive oil is the primary source of fat in a Mediterranean diet. In the Mediterranean region, bread is eaten plain or dipped in olive oil, never covered in butter. Nuts are high in healthy fats, but should not be eaten in large amounts because they are also high in calories. For the best nutrition, they eat no more than a handful of nuts a day.
Flavor Foods with Herbs and Spices
Herbs and spices are a great way to make food tasty without salt and fat. Herbs and spices common to the traditional Mediterranean diet include anise, basil, bay leaf, chiles, cloves, cumin, fennel, garlic, marjoram, mint, oregano, parsley, pepper, rosemary, sage, sumac, tarragon, and thyme. Mediterranean spices have strong antioxidant effects and protect the body against cancer, cardiovascular diseases, Alzheimer's, and diabetes.
Be Conscious of Meat Choices
Focus your diet on lean meats. Eat fish and poultry at least twice a week. Fatty fish, such as mackerel, lake trout, herring, sardines, albacore tuna and salmon, are rich sources of omega-3 fatty acids. Limit red meat to no more than a few times a month. Avoid sausage, bacon and other high-fat, processed meats.
Red Wine Is an Option
The Mediterranean diet typically includes a moderate amount of red wine. This amounts to 5 ounces (148 milliliters) of wine daily for all women as well as men older than age 65. 10 ounces (296 milliliters) of wine is appropriate for younger men. Water, herbal teas, and a limited amount of fresh fruit juices should be the beverages of choice for those that shouldn't drink wine.
Some of the longest living people in the world follow this diet.