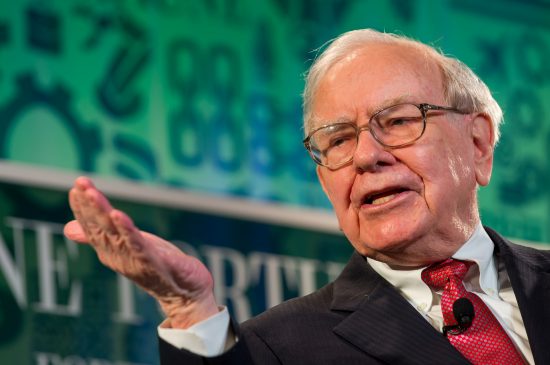 Ever gone out to lunch with someone and offered to pick up the tab? What did it cost you? Twenty, maybe thirty dollars for a nice social outing? Generally not an amount that would really break the bank. But would you do the same if you knew the bill would top $2.3 million? Well, there is a certain Chinese company that would gladly pay that amount.
On Friday, Dalian Zeus Entertainment Co., a Beijing-based online game developer, submitted the winning bid of $2,345,678 to clinch the top spot in a Glide Foundation charity auction. With that bid, the Chinese firm will have a private lunch with finance guru and billionaire Warren Buffett. The CEO of Berkshire Hathaway, Buffett's advice is frequently sought out due to his expertise in finance and philanthropy.
The Glide Foundation, who set up the eBay charity auction, will use the proceeds to carry out their mission of fighting poverty and homelessness in San Francisco. "What we try to do is work to empower our people, to make sure that people find some way to have hope," says Reverend Cecil Williams, a Glide co-founder. Buffett is clearly on board with their mission, as he agreed to the charity auction. "Every year it's an interesting experience for me. I've met a lot of great people in connection with it," said the 84-year old finance wiz.
The winner of the auction, Dalian Zeus Entertainment Co., can invite 7 others to dine with Buffett at this year's designated location of Smith & Wollensky steakhouse in New York City. The restaurant also donates $10,000 to Glide to host the lunch each year.
With about three hours for the lunch date, the 8 lunch guests can talk with Buffett about almost anything. The topics of discussion are generally broad, with only his and Berkshire Hathaway's investments being off-limits.
If you thought the winning bid of $2.3 million was a hefty price, you would have been stunned in 2012. That year, the winners of the Glide online auction agreed to pay what is still the highest price for a charity item sold on eBay: a whopping $3,456,789.
Still, this year's winning bid is very high, and it rose to that point fairly quickly with the high bid reaching 7 figures in just the first day the auction went live. The rapid rise in the price was probably why only 8 bidders were in contention for this year's prized lunch.
Not everyone has the money to bid on this type of auction or the opportunity to dine with the likes of Warren Buffett. Still, you don't have to dine with him to get a benefit of some of his sound financial advice, even if some of it might seem boring.
(Photo courtesy of Fortune Live Media)