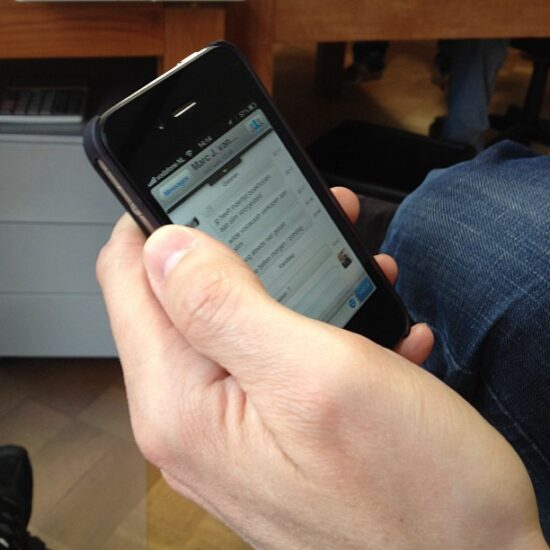 The recent attacks made by ISIS and the group's threats towards the nations of the world has made technology-savvy people want to hack the group's messaging capabilities. The hacker group Anonymous recently exposed a ton of ISIS members and shut them down on social media. However, some apps have not made it harder for the group to communicate and one has continue to let ISIS communicate freely through its services.
Telegram
Telegram, a mobile messaging app, has been used by ISIS members to communicate for some time because many mainstream social media and messaging apps have blocked the members form being able to communicate. Twitter, which was used for communication between members of ISIS, has taken steps to block the users trying to use the website's services for communicating about terrorist attacks.
The founder of the service (most popular in Russia) set the messaging service up two years ago. It has been recognized as a secure way for its users to upload photos and videos and share messages. About 60 million people use Telegram worldwide.
It seems the services offered by Telegram are popular because it allows its users to send encrypted messages, much like those sent on the PlayStation 4 that was ceased by authorities in Brussels. The services are free and can be used on a number of different devices. This makes it easy for people to change devices frequently as well, which is needed if they are trying to plan an attack.
Why ISIS is using the service
A more recent feature of Telegram, released in September, has become a favored way for members of the Islamic State to share photos, videos, sermons and military victories. ISIS used the program to claim responsibility for the Pairs attacks and the bombing of a Russian airliner last month.
According to Alex Kassirer, the Islamic State is using Telegram to send releases aimed at recruitment and motivating those who are members to continue their missions. It now has three to four dozen channels on Telegram that are acting as a sort of press release service. Some of its channels attract tens of thousands of followers. From there, ISIS counts on its members who are still able to use Twitter to spread the messages further.
Telegram currently has no plans to shut down accounts being used by members of ISIS. Although other social mediums have shut down the terrorist group on their apps and websites, it seems the group will be able to freely communicate through the service without fear of losing the ability to do so. In fact, Telegram has yet to even attempt to interrupt any of the jihadist movements seen on any of the channels on its service.
ISIS members are attracted to Telegram because of its technical features as well as its media-sharing capabilities. Another appeal may be that the services offered by Telegram are completely free of government controls.
Asked to ban Telegram services
Pavel Durov, 31, the frontman, and his brother Nicolay, 34, set up Telegram and have been asked by legislators to shut the company's services down because of the use by ISIS members to plot attacks. However, Durov refuses to shut his services down. He responded to the request by suggesting legislators "ban words" because they are being used by the Islamic State to communicate.
Durov commented on the attacks on Paris via Instagram and Facebook saying, "I join all those who mourn deaths in the most beautiful city of the world. I think the French government is as responsible as ISIS for this, because it is their policies and carelessness which eventually led to the tragedy."
It is not yet clear whether the Russian government will push Durov further in banning Telegram's services.