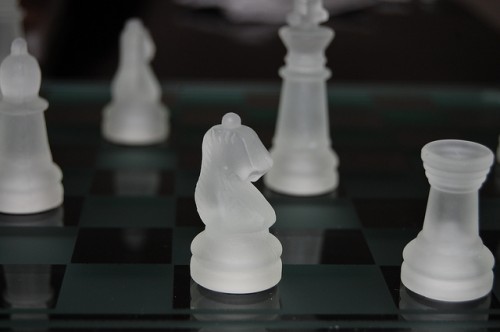 In this day and age of satellite television, home video game systems, iPods and other toys that entertain and often isolate us, it is sometimes difficult to recall that not too long ago, there was a time when there were no expensive electronic toys to keep us occupied. The older I get, the more I wax nostalgic for those days of old and, increasingly, I find myself trying to minimize my use modern distractions so that I can relax, whether that is with a good book or a game of backgammon or cribbage.
I am doing my best to involve my family in my exploration of what I consider to be 19th century pastimes. Just this past week, I have found a willing audience for three consecutive nights while I read Dickens' A Christmas Carol aloud. The lyrical quality of Dickens' prose is far and away more satisfying and inspiring than anything we could have found on television and it was a wonderful shared experience for us. The experience was even more special because I was able to read a version of Dickens' Christmas tale which my parents had given me more than thirty years ago.
As we ease into the leisure days of summer, there are a lot of wonderful outdoor activities which are inexpensive and can bring your family closer together. Whether you are throwing a football, shooting baskets or just taking an evening stroll, getting outdoors does not cost any money and offers a host of inexpensive recreational activities. Indeed, for the more adventurous among us, America's National Parks are throwing open their doors for free for a few weekends this summer so you can consider a weekend of discovering the America that is right in your own back yard — wherever you live.
For those afternoons and evenings when you cannot go outside, or choose not to go outside, here are a few games that I remember from my childhood and which were popular in the USA and Europe until quite recently. You and your family and friends might want to consider:
Play Charades
My children loved to play charades when they were young and they still do, even though they are older. Charades can best be played by 4 or more people and can offer hours of fun. Pop some popcorn or bake some cookies and spend an evening relaxing with a game of charades. You will be entertained for hours and you will learn a lot about the people with whom you are playing.
Play Backgammon, Chess, Cribbage and Checkers
Backgammon has always been the game of choice when I have had time to relax with my Dad. It is an ancient game and it remains as stimulating today as it was in ancient times when it was invented. I used to play cribbage with my mother and Chinese checkers with my grandmother. I had a great aunt who was a champion Scrabble player and I still play Scrabble with my kids today. Whatever game you like to play, chances are good that you have a game board lying around at home. If not, you can find inexpensive game boards at any toy store. Whether you are with one friend or a group of family or friends, a game night is easy to organize and won't cost you much. Just remember, you are never too old to play.
Stage a Play
Have you ever considered joining a local community theater, or just staging a play at home with your children? You do not need lots of expensive props. You just need to find a play that you want to perform and assign roles among all of your participants. Children, in particular, can lose themselves for hours in learning their lines. After you have spent the days or weeks necessary to prepare for your production, you can invite family and friends to see the show and make an evening of the show and party to follow.
Learn to Dance
Have you always wanted to learn to dance? Are you a fan of Dancing with the Stars? Whatever motives you may have, learning to dance does not require expensive lessons. It just requires a basic knowledge of the steps and then a lot of time and practice. You can find dancing instruction on-line and then just plan a night or two (or more) each week when you can dance with your partner at home.
Form a Chorus
Do you love to sing? If you do, you may be surprised to learn that you have friends who sing as well. It costs nothing to form a chorale group. Whether you are singing merely for fun, or to prepare for Christmas caroling, or for any other reason, a song on your lips will lift your heart and spirit without lightening your wallet.
What other "olde tyme" recreations have we lost in our modern age? What do you miss about your childhood recreations? What other family fun can we find in the pages of history?
(Photo courtesy of Candie_N)