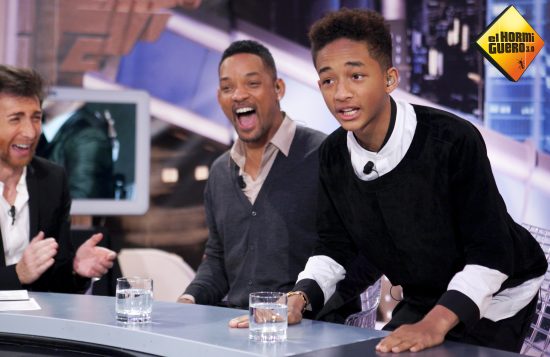 Many young starlets are the result of Hollywood families. People like Angelina Jolie grew up in the Hollywood spotlight and decided to continue another generation of stardom. In his way, Jaden Smith is no different. His parents, Will Smith and Jada Pinkett Smith, have been in the spotlight for decades and now their son is no different.
With like Will and Jada to follow, Jaden has begun to make moves in Hollywood both on and off the screen. He's starred in movies as well as begun his own music career, much like his father did. With Jaden's career just taking off, it leaves one thing to question in many people's minds: What is Jaden Smith's net worth and how much will it grow?

---
Jaden Smith's Profile:
Net worth in 2016: $8 million
Profession: Actor, Singer-songwriter, Dancer
Age: 18
Source Of Wealth: Entertainment, merchandising
Residence: Malibu, California
Citizenship: United States
Marital Status: Has had some high-profile romance but nothing too serious
Education: Home schooled
---
Jaden Smith's Career
Smith was born July 8, 1998 in Malibu, California. He has an older half-brother, Trey Smith, and a younger sister, Willow Smith. Jaden made his first major role debut in 2006 playing the part of Christopher in "The Pursuit of Happyness." He played the part alongside his father. For this role, Jaden won the award for Breakthrough Performance at the 2007 MTV Movie Awards.
His next role in a motion picture was in 2008 where he worked alongside Scott Derrickson in "The Day the Earth Stood Still." The film was a remake o a 1951 classic. In 2010, Jaden picked up another part in another remake. He starred with Jackie Chan in "The Karate Kid." His starring role in the "Karate Kid" earned Jaden the BET YoungStars Award as well as nominations for Teen Choice, Kids Choice, MTV Movie Awards and NAACP Image Awards.
Will Smith and his son got another chance to work together on the big screen in the film "After Earth." The pair played father and son like they did in "The Pursuit of Happyness." Off the big screen Jaden has also played various roles in television series such as "All of Us," "The Suite Life of Zack and Cody" and "The Get Down." He also played a part in an unsold TV pilot called "Brothers in Atlanta."
Jaden's Music Career
In addition to his roles in multiple films and television, Jaden has also begun a rather successful music career, much like his father did (remember Will Smith's rapping career?). The young star rapped alongside Justin Bieber in the song "Never Say Never" and in October 2012 he released his first mixtape called "The Cool Café."
Jaden's Clothing Line
As if his song and film career wasn't enough, Smith also started his own clothing/lifestyle brand, MSFTSrep. Clothing in the line range from hoodies and T-shirts to trousers and vests. In 2013 the young entrepreneur collaborated with a Korean designer, Choi Bum Suk, on the line. The pair worked together to create a pop-up store where customers can buy clothes with their collaborated logos.
It doesn't seem that Smith's career will be calming down anytime soon either. Smith was cast in the film "The Good Lord Bird" in 2014 and it is still in the production phases. Filmmakers have not yet determined an expected release date for the movie. "The Good Lord Bird" is based on a novel by the same name. It was also announced in 2014 that Jaden would appear in "Karate Kid 2." Like "The Good Lord Bird," there is no set release date for "Karate Kid 2."
Jaden Smith's Wealth
Obviously a majority of Jaden Smith's net worth is composed of work he has done as an actor, rapper or entrepreneur. However, the breakdown of his wealth is something that is interesting to many.
Jaden Smith has amassed $8 million in net worth in his 18 years of life. Much of his wealth is attributed to his acting career. Throughout the last four years, Jaden has been able to pick up various roles in different films and he is expected (and promised) to pick up more in the future, including his parts in "The Good Lord Bird" and "Karate Kid 2."
Jaden's net worth is only projected to grow within the coming years. The young star just turned 18 years old and still has plenty of time to land more movie and television roles and follow in his parent's footsteps.
Photo: Flickr: El Hormiguero