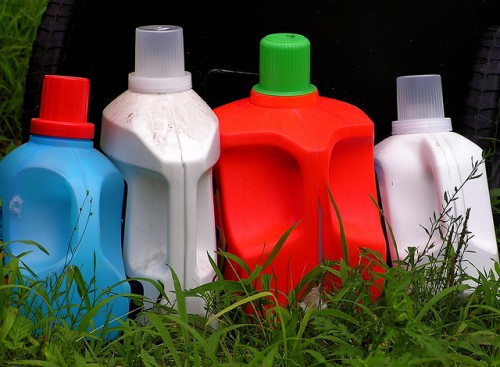 Most of us have brands and products that we prefer over others. Maybe we prefer the taste or we've found that Product A works better than Product B. Sometimes our loyalty is rooted in the prestige a brand confers upon us or because it's what we grew up with. Whatever the reason, we all have our likes and dislikes. We all have things that we are willing to pay more for, or sacrifice to own.
Sometimes that choice seems like a small matter. Having to have Heinz ketchup rather than any other brand doesn't seem like a big deal. But couple that with having to have a certain brand of paper towels, mustard, yogurt, and cereal and you can see that your grocery bill can quickly balloon. It becomes an even bigger deal when you must have a certain brand of car or appliance, or when you refuse to consider anything other than the priciest clothing brands.
If you have the money to be this picky then that's great. Many people, however, are so loyal to brands or products that they pay for them even when they can't afford them. You might be able to make this strategy work if you are willing to cut way back in other areas of spending, but too many people don't do that. Instead they keep buying the higher priced items and slowly drain their finances.
If things are tight or you simply don't have money to blow on the pricey things, then you have to be willing to try alternatives. That doesn't necessarily mean store brands. Let's say you're loyal to Tide detergent but you can't afford it any more. You don't necessarily have to start making your own detergent or buying store brands, although those are two quick ways to save a lot of money. You might find that other national brands have better sales and coupons than Tide. Or, you might have to use a different brand just for a while until the big sale on Tide comes around again.
In the case of food or cleaning products, you might be able to combine a store brand with a national brand and not notice much difference. For example, you can buy a bottle of Heinz ketchup and a bottle of the store brand and mix them together. You'll get twice as much product for a fraction of the price of two bottles of Heinz and the taste may not be all that different from regular Heinz. You can do this with detergents (just get the unscented varieties so you aren't combining scents), shampoos, lotions, and many other items.
If you must have a certain make of car, maybe you have to buy it used rather than brand new. If your loyalty lies with a certain clothing brand, maybe you can track down some barely used pieces at a thrift or consignment store, or hold out for the end of season clearance sales. If you're loyal to a certain electronics brand, see if they sell refurbished models or older models at reduced prices.
There are many ways to get the things you love for less, you just have to be willing to look for them and be willing to "settle" for something bought used, a little out of date, or at a reduced price. If you can't find the exact make, model or brand of something at a price you can afford, you'll either have to go without or wait for the price to come down.
It's fine to be loyal to brands but if it's costing you money you don't have, you have to be willing to compromise. The last thing you want is to look at your balance sheet one day and say, "Gee, if I'd been willing to buy cheaper detergent and store brand ketchup, I'd have a lot more saved and have less debt." Going broke because you can't give up certain brands is silly in a marketplace that is overcrowded with options.
(Photo courtesy of Muffet)