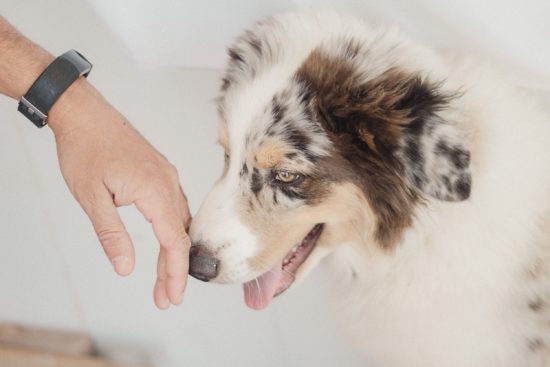 Technology can be a wonderful thing. It has opened doors to many new, wonderful possibilities. One of the most interesting pieces of recent technology is artificial intelligence. Different forms of artificial intelligence have been being developed for years, however, most recently, scientists have possibly found a way for dogs to speak to humans.
Yes, AI may provide the answer to every child's (or even every animal lover's) dream. Artificial intelligence may make it possible for you and man's best friend to communicate.

Northern Arizona University Artificial Intelligence Study
Dr. Con Slobodchikoff from Northern Arizona University and his team have been working on an instrument to help individuals do just that. The artificial intelligence will learn from the animal's vocalizations and translate it into English.
To gather data for this project, Slobodchikoff studied prairie dogs for more than 30 years. By investigating the way they communicate, he has been able to help create AI that will help everyday people communicate with dogs.
With the help of his colleague, Slobodchikoff created an algorithm that will turn a dogs' vocalization into English. Prairie dogs, according to Slobodchikoff, make high-pitched calls when in danger. Other calls depend on what is going on around them. By combining different calls, the prairie dog is even able to communicate the color of someone's clothing.
To discover this evidence, Slobodchikoff and his team of scientists went through thousands of hours of video. Each one of them took a critical look at the various types of barks made by the prairie dogs. He and his team learned from the videos in the same way artificial intelligence will learn from the video.
The pair of scientists founded a company called Zoolingua. Not only do they hope to establish the technology necessary for people to communicate with their pets but they would like to develop even more technology in the future, making it possible to speak with all types of animals.
No working algorithm has been identified yet, however, the team is confident the current findings will lead to even more. Although the current data has only been obtained from prairie dogs, Slobodchikoff and his colleague are optimistic that the same will be true of other species as well. "I thought, if we can do this with prairie dogs, we can certainly do it with dogs and cats," said Slobodchikoff.
All in all, the findings by Slobodchikoff and his team are exciting for people who love animals. The idea of artificial intelligence helping us better understand your favorite animals can be thrilling. "This kind of technology could help humans better understand dogs and their behavior. You could use that information and instead of backing the dog into a corner, give the dog more space," Slobodchikoff stated.
What do you think about this type of artificial intelligence? It is cool or something that shouldn't be messed with?