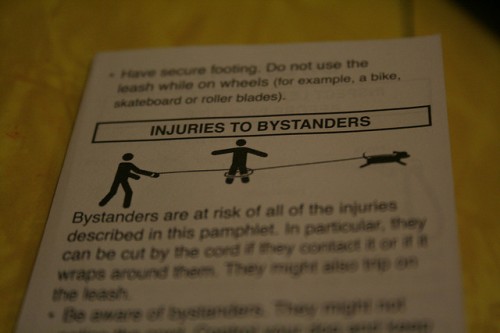 How many times have you brought home a new appliance, electronic gizmo, or power tool and promptly tossed the instruction manual without reading it. "I'll just wing it," you say to yourself. You may be able to do that, but chances are that reading the manual is still a worthwhile thing to do.
Instruction manuals can seem a bit outdated in the age of Google. You figure that if anything goes wrong you'll just Google the answer. That may be helpful, but it can also be time consuming. You not only have to find the answer to your problem, but you have to find the answers that references your specific model. If your model is no longer being made, that can be a problem. Manuals are geared toward your specific model, making them quicker in most cases than a Google search. There are other benefits to reading the manual, as well.
Instructions
This is the most obvious and the most beneficial. The manual tells you how to do things. Sure, you can just grab the item and start punching buttons, but it is probably quicker to read the manual and follow the instructions. Doing it right the first time saves you the time of having to go back and redo a botched setup or repeatedly working through a menu system to find what you need.
Troubleshooting
Most manuals have a troubleshooting and/or FAQ section that details common error messages and problems and lists the things to try to resolve them. These are usually very simple repairs that can save you a ton of money if they work. Rather than assuming that the item is toast, try some of the troubleshooting steps.
Warranty information
The manual often spells out the exact terms of the warranty and the exact number to call for service. You might be surprised by your warranty if you read it. I once had a DVD recorder that failed at three years old. I assumed that I was out of luck, but I got the manual out and discovered that the unit had a five year warranty. I called the number and they sent me a new unit. Had I not checked the warranty, I'd have paid for a whole new unit instead of getting one for free.
Features
When you just wing it with an item, you sometimes miss important features and shortcuts that you might find valuable. Working through the manual will show you all of the features of your device and you might be surprised by the capabilities you didn't know were there.
Safety Information
Most manuals list safety information such as how to wire up an electronic device correctly, what safety features are included and how to activate them, and what sorts of safety equipment you might want to use when operating the device. It's far better to read this stuff before you cut off an arm or burn down the house.
You might use the thing more. How many times have you brought something home, found it frustrating to use, and then just plunked it on a shelf? If you take the time to read the manual, the item might not be so confusing and you might find yourself using it more. Nothing is a bigger waste of money than an item that sits unused.
I keep all of my manuals in an accordion file organized by the room in which the item is located. I clean the file out periodically and get rid of the manuals for things that have been thrown away or recycled. If I sell an item, I'll also include the manual so the next person can use it. Many times the manual has come in handy and I'm glad that I kept it and read it.
(Photo courtesy of Jinx!)