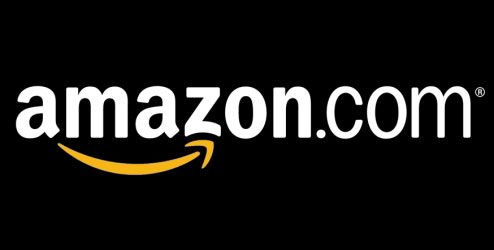 Everyone has heard of Christmas in July. Well, if there's a Christmas in July, there must also be a Black Friday and the folks at Amazon have made that happen. As if Amazon hasn't done enough to change the way people shop, they are beginning a shopping holiday in the middle of July! Instead of waiting until November for all of the best deals, Amazon will be rolling out some of its best deals of the year for its third annual Amazon Prime Day.
Amazon Prime Day is on Tuesday, July 11 with specific deals being offered starting on Monday, July 10 at 9 p.m. EST. In order to get any of the deals being offered on Prime Day, you have to be an Amazon Prime member. However, you can get a free 30-day trial membership
and shop as a prime member on July 11 to take advantage of the deals being offered by the online retail giant. The company has said that it would offer more than 100,000 deals on Prime Day. So far, Amazon has revealed the following:
Amazon Prime Day Deals
$30 off the Amazon Kindle Paperwhite ($79.99 sale price)
25% off the Samsung Galaxy S8 and S8 Plus ($665 to $739 sale price)
18% off the Amazon Echo ($134.99 sale price)
Rent and buy Amazon movies ($0.99 to $4.99 sale prices)
$100 to $200 off MacBook Pro
40% off Kindle Unlimited ($44.99 to $143.99 sale prices)
More Information About Amazon Prime Day
It is important to note that Amazon will continue to add to the list of deals over the 30-hour sale period. The company will also hold "Lightning Deals." Lighting Deals will be offered for a specific period of time, ranging from minutes to hours, throughout the shopping event. Also, those shopping with Amazon's virtual assistant, Alexa, will gain access to deals two hours earlier than other shoppers. Amazon Prime Now
 shoppers will also get additional perks for the Amazon Prime Day shopping event.
Also, if you would like to capitalize on these deals you have to be a prime member. If you simply want to get the deals being offered on Amazon Prime Day, you can start a 30-day free trial membership. However, if you'd like to be able to take advantage of Amazon Prime's deals throughout the year, members pay $99 per year to maintain their membership. This includes deal days like Amazon Prime Day, movies, TV shows, discounted prices on books (and free books), among other benefits.  That said, if you just want to get access to the Amazon prime deals, you can always sign up for the 30 day free trial, then cancel it later.
Other online retailers like Walmart and eBay are also working to combat Amazon's Prime Day. These two retailers are expected to display some great deals as well.
As always, you are only truly capitalizing on a deal if the item is something that you planned on buying anyway. If you've been in the market for the items being offered through Amazon Prime Day, you may want to check the Web sale out. However, don't spend any money that you would not have spent on that item anyway.
Do you know of any other online retailers offering deals on Amazon Prime Day to compete with the giant? What kind of deals are you seeing?
Photo: Flickr: Claudio Toledo