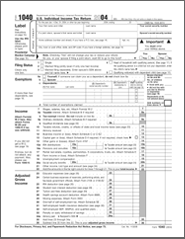 If you ever had a doubt that credit card companies only had their best interest in mind, you can see it clearly in the recent escalation of credit card offers aimed to entice you to put your taxes on your credit card. This includes such cards as Chase offering double mileage on the United Mileage Plus SignatureVisa card and American Express offering a similar promotion on its Delta and Starwood credit cards.
While in most cases there is an opportunity to use a credit card to your advantage by gaining the reward the credit card offers and then paying off the balance before the due date so as not to incur any charges, paying your taxes by credit card comes with a 2.49% surcharge to third-party companies that process the transaction. This means that even if you pay off your credit card on time, you're going to end up with a net loss even with the extra incentives from the promotions.
So why would credit cards be promoting the use of their cards to pay taxes owed? Those that owe usually owe a significant amount that hasn't been allocated in their budget meaning that they will not be able to pay off the entire balance right away. That's a great incentive to the credit card companies to get you to make the payment through their card.
Credit card companies also know that consumers are no long shy about putting their taxes on their credit card. Credit cards are already taking the lead as a payment method with more people using them than have the money electronically transferred from their bank accounts. The use of credit and debit cards to pay taxes increased 54% from 2004 to 2005, according to the IRS. Their use is predicted to increase even further this year.
In the end, it makes little financial sense for most people to use your credit card to pay for your taxes even with the bonus reward offers. You should definitely consider other payment options if you have a choice.