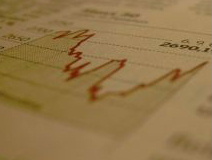 Some more support for my contention that most people are better off concentrating their time on learning how to save money rather than learning how to pick stocks.
But are you good enough at it to make it worth your while? To come out ahead buying individual stocks, you must have some special insight that other investors don't have. In other words, you must believe that the stock is worth more than the price investors as a whole have set on those stocks. Otherwise, what's the point?

If you have no special knowledge, you would do just as well buying an index fund that tracks the market. Which leads to a natural question: do you have special insights? Are you privy to information other investors don't have or is your analysis superior to that of other investors, including the pros?

Unless you're sure that's the case, then I don't see the point of buying individual securities. Why bother if you don't have a decent shot at outperforming the market averages that index funds follow.
I would take it even a step further. Not only do you need to have a special knowledge, you need one that is so good that it can beat the returns you'd be receiving if the time was spent finding ways to save money. Don't forget, saving money has some inherent advantages over investing including:
All savings found can be placed into an index fund to super-charge the return.
Savings found can go toward paying off credit card debt (if you have it) which is an even higher return than you are likely to get with stocks
The savings you receive is 100% risk free
The savings are instant returns in most cases
There are no taxes to pay on the savings you achieve

Put these together and it is hard to beat the return on investment you will receive by learning to cut costs, especially for the time spent. Anyone who has less than $50,000 in assets to invest surely would come out ahead concentrating on ways to save money instead…