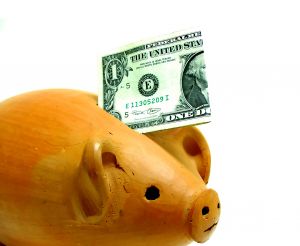 I read an interesting article about new legislation being proposed in California where your tax refund could be split and sent to two different accounts instead of just one. The reasoning is that by doing this, people will be more likely to send part of their tax refund to a retirement savings account instead of into their personal savings account where it will likely be spent:
Assembly Bill 2439 would allow California tax filers to split their state income tax refund into "money to save" and "money to spend." Right now, taxpayers can only direct their refund to one account. By allowing us to split our refunds between two accounts, we could send $500 to an IRA and get the rest back in cash. This would promote saving before the temptation to spend sets in.
They give the following study example of why this will work:
Can we expect much from such a small change? Yes. A test of this simple concept in Tulsa, Okla., showed it can work. Community tax preparation programs offered a "refund splitting" option to 500 low-income tax filers. About one-third wanted to participate and people deposited $649 on average — 47 percent of their refunds — in savings accounts. Most importantly, three out of four of these filers had no prior savings.
I guess 33% participation is better than none, but I'm not sure giving people a choice is going to address the real issue. Lots of people have the choice to participate in their company's 401k plan with matching funds which is an absolute no brainer, yet many still don't.
While I agree that a choice versus no choice could be better, I also see the potential of abuse for the people it's supposed to help the most. If these people don't have savings accounts, are the tax preparers going to give the taxpayers good advice as to where to put those savings? My guess is they will suggest investments where they get a nice, fat commission rather than something that would benefit the person receiving the tax refund. Would you expect more from companies that promote rapid refunds to their customers?