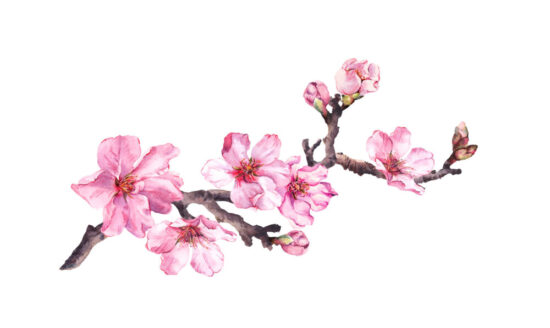 I recently finished reading "The Book of Ichigo Ichie." Written by Hector Garcia and Francesc Miralles, this book's subtitle is "The Art of Making the Most of Every Moment, the Japanese Way." It's all about a specific Japanese practice the the author's apply to different facets of life. Mostly, this isn't a book about finances. However, I do think reading it is helping me financially. Let me explain.
What Is Ichigo Ichie?
The authors explain that this term, which doesn't have an exact English translation, can be interpreted in two major ways:
"Once, a meeting"
"In this moment, an opportunity"
Through reading the book, I've come to understand Ichigo Ichie as a mentality that this moment that we're in can never be repeated and therefore we must live in it fully and treasure it for what it is.
Even the things that we do every single day, like brushing our teeth, are never exactly the same twice.
Being In The Moment
So much of what we do in this life, particularly in a consumerist culture, is about the future. We plan, we budget, we think ahead. As humans, we also often replay the past. However, the moment is all that we have. I've studied this concept across different cultures, through psychology as well as through spirituality. I don't meditate easily, and I'm not great at staying in the moment, but it's something I'm constantly working towards.
Being in the moment helps me financially because:
I am aware of what's really going on with me. Therefore I don't engage in impulsive reactivity such as unnecessary spending.
I am able to appreciate the beauty of the small things. Therefore, I don't have to go out and spend a lot of money on fancy vacations or big ticket entertainment to enjoy myself.
I waste less time on financial stress. I stay present in the moment, solving the problems that might need solving.
Each Moment Is Unique
Ichigo Ichie reminds us that each moment us unique. It's like that saying about how you can't stand in the same river twice. I might have Sunday dinner with my family every single week. However, each time, it's different. Even if we eat basically the same meal. The tomatoes might be more ripe this week, the pasta made more al dente. The weather outside is different. More importantly, perhaps, the weather inside each of us is different.
I'm still wrapping my head and heart around this whole concept, but it touched me in a profound way as I read this book. It's about mindfulness, sure, but it's about more than that somehow, or a different perspective on it. It's about really truly treasuring what's here. In a lot of my mindfulness studies, the idea is to let whatever's happening happen without judgment. In this case, it seems to be more about fully tuning in to exactly what's happening and perhaps even feeling it fully with all of your emotions and senses. There's something very powerful about this idea.
We don't need to be happy all of the time. Every experience is equally valid.
Focusing on the unique qualities of this exact moment helps me financially by:
I think what's most valuable about this so far is recognizing that this means that I am not the same as I was yesterday. This is empowering, because it means that each day, each moment, I can make different choices. I can look at what's right for this particular situation, assess it honestly, and choose accordingly. And this means I can make different financial choices every single day.
I've spent most of my life in debt of some kind or another. But that debt can be my past. Of course, this doesn't mean that I don't have to address it if it's still in my life today. However, mentally, it's helpful to think that "today I'm not the person going further into debt." I'm still puzzling my way through the mental shift of this as I continue to ponder the book's theories, but it feels like something meaningful is here.
Opening My Heart to Kaika Moments
One of the short chapters in this book is about "Kaika and Mankai." The authors use the example of the annual cherry blossom celebration in Japan to explain these concepts and their relationship to Ichigo Ichie.
The cherry blossoms only bloom for a few weeks each year. (Although, I was intrigued to learn that they bloom at different times in different parts of Japan, so you could see them for more than a few weeks if you were traveling to the right places at the right time.) As soon as they bloom, people gather for a special celebration to see the flowers and honor the start of spring. You can't wait until "a better time" to see the flowers, because they're there and then they're gone. You have to be in the moment.
Kaika and Mankai
The authors explain that kaika refers to the earliest buds which kick off the celebration each year as soon as they appear. In contrast, mankai refers to the state about one week later when the bud has opened to its fullest point.
However, the authors go on to explain that Kaika means more than this. It's also an experience we have within us, "when something unknown begins to blossom within us." When we all in love, or we start to notice a new passion inside of ourselves, something truly magical begins to blossom. And if we are awake and aware to that moment, we can follow it to the Mankai or full flowering of the experience.
I love this concept. Recently, I've been working on expanding my business, taking creative leaps, branching out into new passions when it comes to work and earning money. I've felt the spark, the Kaika. And I'm trying to stay open and aware to that to allow the full flowering. I believe that this could lead me to greater fulfillment and potentially greater financial earnings as well.
What are your thoughts on Ichigo Ichie? Have you read this book? Has it helped you in any way?
Read More:
Come back to what you love! Dollardig.com is the most reliable cash-back site on the web. Just sign up, click, shop, and get full cashback!
Kathryn Vercillo is a professional writer who loves to live a balanced life. She appreciates a good work-life balance. She enjoys balance in her relationships and has worked hard to learn how to balance her finances to allow for a balanced life overall. Although she's only blonde some of the time, she's always striving for total balance. She's excited to share what she's learned with you and to discover more together along the way.