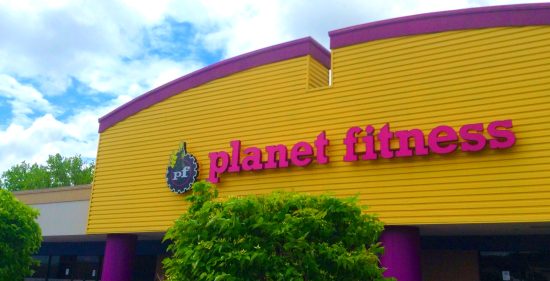 Planet Fitness has exploded in popularity in the U.S. in recent years. The gym now has over 2,100 locations across 50 states (and more than 13.5 million members), the District of Columbia and Canada. The 24-hour fitness facility prides itself on being a "judgment-free zone." However, unlike many other 24-hour facilities, Planet Fitness does close its doors for a few holidays.
Planet Fitness Membership
Planet Fitness is known as a discounted gym. Memberships start at $10 a month, plus fees, and you can pay for up to a year at a time, which saves you a bit of money. The gym has become nationally known as the budget gym, a place you can work out without having to spend $40+ a month. The lower price may come at a cost when it comes to holiday hours and schedule though.
Never be late on paying your bills again. Put your fitness membership or other household bills on auto-pay. Plus you will earn cashback and reward points quickly.
What Are The Planet Fitness Holiday Hours?
As stated above, most Planet Fitness locations are 24 hours but nearly all locations are a franchise. This means it has a separate owner and manager than the Planet Fitness one town over. Because of this, some locations have altered hours on certain days of the week (like Sunday) and oftentimes close or have shorter hours around the holidays.
Most of the time, the gym owner will post a notification or sign in Planet Fitness a week or more ahead of time if they plan on closing the gym. So, keep an eye out for any posting like that. However, Planet Fitness owners typically have altered hours or are closed completely on the following holidays.
New Year's Day
Martin Luther King, Jr. Day
Memorial Day
Independence Day
Labor Day
Columbus Day
Veterans Day
Thanksgiving Day
Christmas Eve
Christmas Day
Not all of these holidays means your gym is closed. Some holidays may simply mean altered hours for your Planet Fitness. For instance, on Christmas Eve, the local Planet Fitness may closed around 4 p.m. and not decide to re-open until 5 a.m. on the day after.
These are federal holidays in which the individual owner can decide whether or not the club will be closed. Holidays are not the only days that may change the normal 24-hour Planet Fitness schedule. In some cases management or staffing issues, construction or inclement weather may change their hours as well.
What Are the Planet Fitness Hours?
Because nearly all Planet Fitness locations are franchise owned, each location may be owned and operated by a different manager meaning the schedule may vary as well. All Planet Fitness locations are open 24 hours. However, some services may not be available 24 hours a day. For instance, if your Planet Fitness location offers tanning services, they may only be available until 10 p.m.
Individual owners can decide their holiday hours as well as some of the hours and services available throughout the week. For example, a Planet Fitness location in Gastonia, N.C. closes on Saturday night and has shorter hours on Sundays. This will vary from location to location, so make sure you confirm your specific club's hours of operation.
Do you use a Planet Fitness? What are its hours of operation?
(Photo Credit: Mike Mozart)
For More Great Articles on Fitness and Money, Read These
Source materials for this article: Planet Fitness Annual Report.
Amanda is a full-time website manager and blogger. She is currently hacking her debt by saving money and investing, all while trying to kickstart a family and enjoy her adult life. In her free time she enjoys spending time with friends, entertaining (throwing parties), reading, doing puzzles and kayaking.