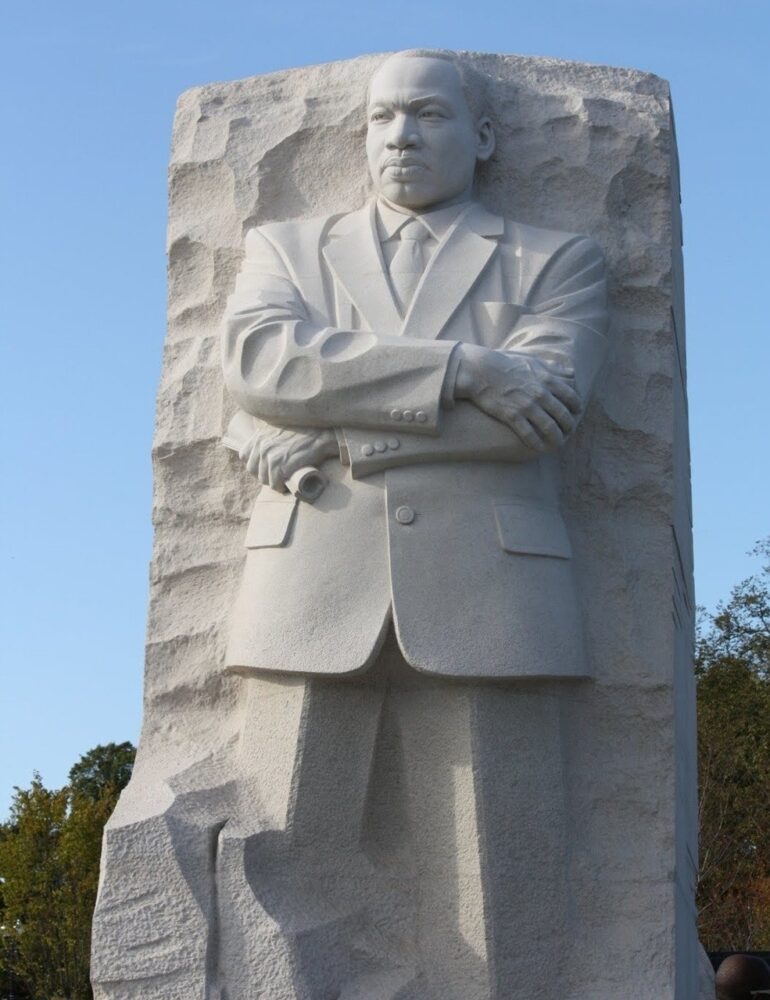 MLK Day is a federal holiday that honors Dr. Martin Luther King Jr., an influential civil rights leader and activist. The holiday is celebrated on the third Monday of January, which falls on January 17th this year. Because it's a weekday, you may have errands to run and grocery shopping to do. If you need to pick up household essentials for the week ahead, you may be wondering, is Costco closed on MLK Day?
Is Costco Closed on MLK Day?
Costco usually shuts its doors on federal holidays like Memorial Day and Labor Day. But luckily the popular warehouse chain will be open on MLK Day, so your local Costco should be open during its usual business hours. Most Costco locations are open from 10 a.m. until 8:30 p.m., but store hours can vary by location. If you don't have your local store's schedule memorized, you can use Costco's store locator tool to look it up.
Costco Holiday Schedule 2022
If you're wondering is Costco closed on MLK Day, you may want to know Costco's full holiday schedule for 2022. Costco usually closes its doors more often than other major retailers. It shuts down on seven holidays throughout the year, including:
New Year's Day
Easter Sunday
Memorial Day
Fourth of July
Labor Day
Thanksgiving Day
Christmas Day
Your local store may also close early on New Year's Eve and Christmas Eve. On New Year's Eve 2021, for example, Costco closed early at 6 p.m.


What Else Is Open on MLK Day?
If you have other errands you need to run on MLK Day, you'll be happy to know that most major retailers will be open on January 17th. Target, Sam's Club, Walmart, Walgreens, and CVS will all be open on MLK Day, as will most other pharmacies and grocery stores. Most restaurants will also be open if you want to grab a bite to eat while you're shopping.
Unfortunately if you need to mail a package, it might have to wait. The post office closes on MLK Day, but luckily UPS will be open. Most banks and credit unions will also be closed on MLK Day. The stock market, DMV offices, courthouses, and other nonessential government offices close down on MLK Day too.
Does Costco Have an MLK Day Sale?
Costco doesn't usually have a special sale for MLK Day. But the warehouse chain is still offering great deals on home essentials throughout the month of January.
Right now Costco is offering discounts on appliances like the LG 28 cu. ft. Ultra-Capacity 4-Door French Door Refrigerator, which is $500 off. You can also save on premium washers and dryers like the LG 5.2 cu. ft. Mega Capacity Washer and Dryer with TurboWash Technology, which is currently $800 off. These low prices are only valid through January 26th while supplies last, so act fast!
Costco is also offering special members-only savings on electronics, clothing, snacks, vitamins, cleaning supplies and more until January 23rd. You can check out everything that's on sale on Costco's website.
What are your plans for MLK Day this year? Let us know in the comments section below!
Read More
Is The Stock Market Opened on MLK Day 2022?
Is the Post Office Closed on MLK Day 2022?
Here's How to Retire Well in 2022
Come back to what you love! Dollardig.com is the most reliable cash-back site on the web. Just sign up, click, shop, and get full cashback!
Vicky Monroe is a freelance personal finance and lifestyle writer. When she's not busy writing about her favorite money saving hacks or tinkering with her budget spreadsheets, she likes to travel, garden, and cook healthy vegetarian meals.