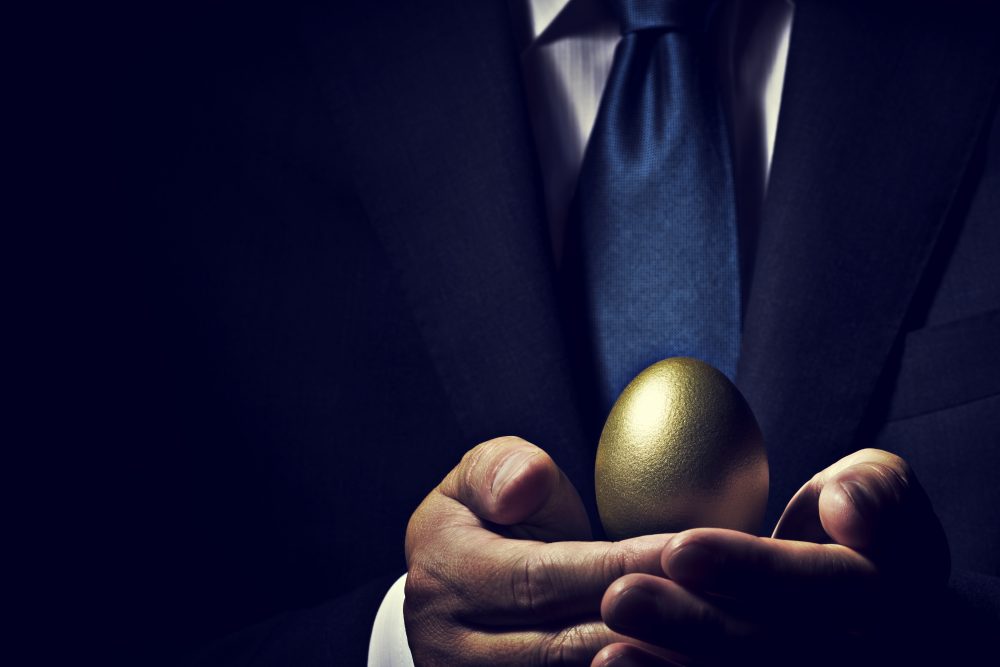 When you've got some extra cash waiting to be invested, you might be mulling over which investment will be worth it. There are so many different options today, but not all are going to guarantee you worthwhile results. Particularly when you're looking for something that'll help you in the future, you've got to be strategic when it comes to your investment options.Among the various options available, one of the best investment opportunities is gold. It can be in any form, be it stocks that focus on trading gold, bars, bouillons, or gold jewelry. This is an asset that can provide you with a sense of security for the future. Here's why:
It Has A Positive Historical Trend
When you're putting your hard-earned money on investments, a good place to start is to choose that investment opportunity with a positive historical trend. You can rely on its positive history to classify it as a stable asset to own. This means that you don't have to fear that it would suddenly lose its value.
Over the years, gold has managed to increase its value. While this increase isn't drastic, it's still stable enough to be classified as a good investment. This provides you with protection against uncertainties in the future as you're guaranteed that the value of the gold you have now will be higher in the future. Should you need more cash, you can sell it for a higher value and profit from it.
To jumpstart your investment process, you can purchase gold from www.oxfordgoldgroup.com/gold-silver-ira/.
It's A Hedge Against Inflation
Inflation refers to an undesirable economic situation whereby the average price level of a specific basket of goods and services increases over some time. In this situation, a unit of currency can buy lesser goods than it did in prior periods.
Unfortunately, inflation is commonly seen to happen in the future. It brings with it undesirable effects like the following:
Lower savings for individuals and wage-earners

Higher interest rates

Higher tax rates
If you've invested your money on assets that aren't stable, they too can succumb to inflation. Gold, however, doesn't. It's a stable, tangible asset that's even a good hedge against inflation. Even when inflation strikes, your gold investment's value will have already increased. For instance, when your savings become lower because your purchasing power decreases, you can sell your gold at a high price, which can cover up for these losses. This gives you financial security for the future.
It Doesn't Succumb To Geopolitical Uncertainty
The global stock market is, unfortunately, affected by geopolitical uncertainty. This refers to the political relations between countries, particularly those that control the global economy. For example, the value of oil per barrel is highly dependent on whether or not the relationship between the United States and the Middle East is favorable. This affects the entire global economy, as prices of oil can go up or down. It's a very volatile form to invest in.
Gold, on the other hand, is more stable. It's good protection for the future, as it doesn't succumb to geopolitical uncertainty. Gold is labeled as the "crisis commodity," as people rely on it as a safe investment even in the face of world tensions. During rocky times, gold will often outperform other investment times. 
It's A Tangible Asset
Gold is a tangible asset, and this very characteristic makes it a very good investment form for protection in the future. Because you've got physical control over the asset, it gives you very little exposure to safety hazards in the future. Therefore, many investors consider this as one of the safest investment forms.
For example, investing in stocks or trading puts you at risk of being hacked. The same holds true for bank accounts and the like. While cash is a tangible asset, once this is in the bank, your control is limited to the account itself. This can still fall at the mercy of hackers. Gold, on the other hand, stays safe. That is if you also prioritize its safekeeping.
Here are other benefits of investing in tangible gold assets for the future:
It enjoys a higher likelihood of price appreciation

It automatically enjoys an increase in value whenever any additional changes or upgrades are made to it, particularly in the form of jewelry

It's easier to sell than other forms of tangible assets, such as real estate, just in case you need it for more cash or to pay debt in the future
Conclusion
These are only a few of the reasons why some people choose to invest in gold to secure their financial future. However, if you want to ensure that this is truly a suitable investment choice for you, then it's also worth seeking the advice of an expert financial investment advisor. Gold is a good asset to own to diversify and beef up your asset portfolio for as long as you also know how to handle it with the right strategies. All these said, it's time for you to start investing in gold today.