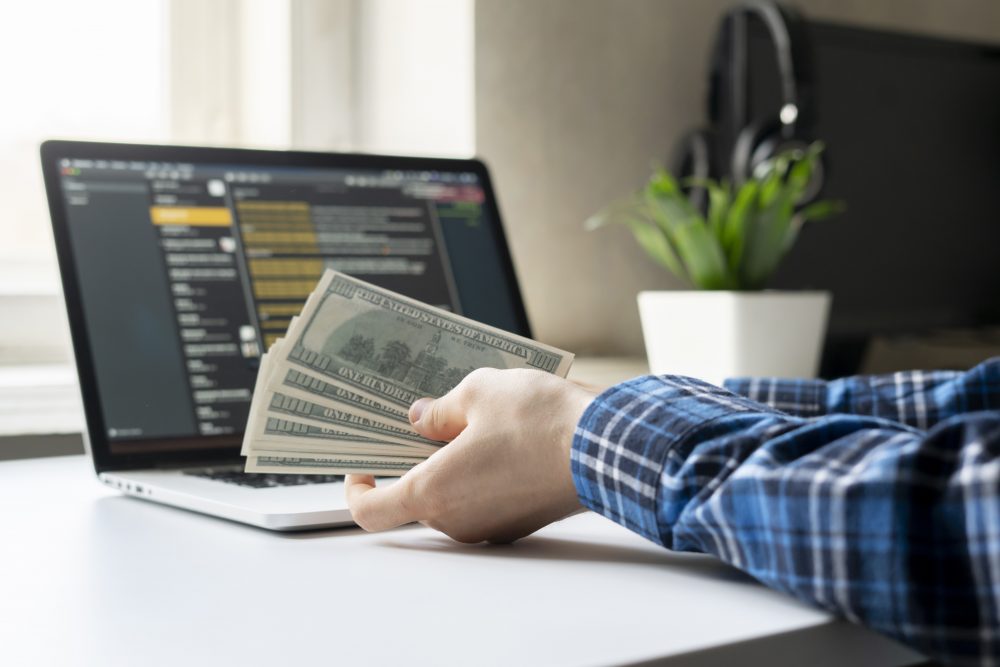 In today's economy, it's wise to have more than one income stream. If you find that your monthly salary is barely enough to pay for your rent, utilities, and other necessary expenses, you should be looking for ways to earn some extra cash.
Money experts, like the Wealth Teacher, advocate for financial freedom. They want you to stop struggling month after month and live comfortably. Moreover, they also recommend having enough savings to tide you over for the rainy days.
Fortunately, the World Wide Web is a valuable tool to find additional income streams. Here are some ways that you can make money online without any capital:
Freelancing
One of the best things you can do is to become a part-timer online. The freelancing setup works well even if you have a full-time job because you can do the tasks during your free time. Of course, you might still need to work on a schedule, but the arrangement allows you to make the most out of the spare hours you have in a day.
You can find lots of freelancing options online these days, depending on your niche. If you have accounting skills and knowledge, you can become a freelance bookkeeper that helps small business owners with their financial statements. Graphic designers, web developers, and content writers are a few professions that commonly follow the freelancing setup.
All you need for this income stream is your knowledge, skills, and experience, as well as a computer or laptop and Internet connection. You can, then, start working on earning extra cash from this additional income stream.
Blogging
If you're passionate about writing, you can also start a blog. Choose a topic that you are knowledgeable about and share your insights with the world. Most bloggers earn through ads on their website.  If you're planning to start a blog, check out BlueHost. They offer powerful web hosting for $3.95/month.
Cost-per-click (CPC), also known as pay-per-click (PPC), advertisements are placed in various sections of your blog. When a reader clicks on the ad, you earn money for it. With cost-per-1,000-impressions (CPM) ads, on the other hand, you are paid a fixed amount depending on the number of web users who were able to view the promotional material. Google Ads is the top platform for these types of ads.
You can also earn from private ads. When you have considerable traffic, sponsors may reach out to you directly and pay you to create content that promotes their products and services. The primary advantage of this type of ad is that you get to set your own rates.
Dropshipping
Those who are business-savvy might enjoy the dropshipping arrangement. However, take note that you'll need a little capital for this side business. This e-commerce setup allows you to sell products and services without the need for a large inventory, as well as planning the logistics of delivery.
In essence, you serve as the point-of-contact between consumers and manufacturers. You take customers' orders and forward the details to the supplier. Then, it's the latter's responsibility to pack and ship the merchandise to the buyer.
The only potential issue with this setup is when the manufacturer doesn't fulfill their end of the bargain. That's why you should find a reliable supplier who will pack and deliver the items on time.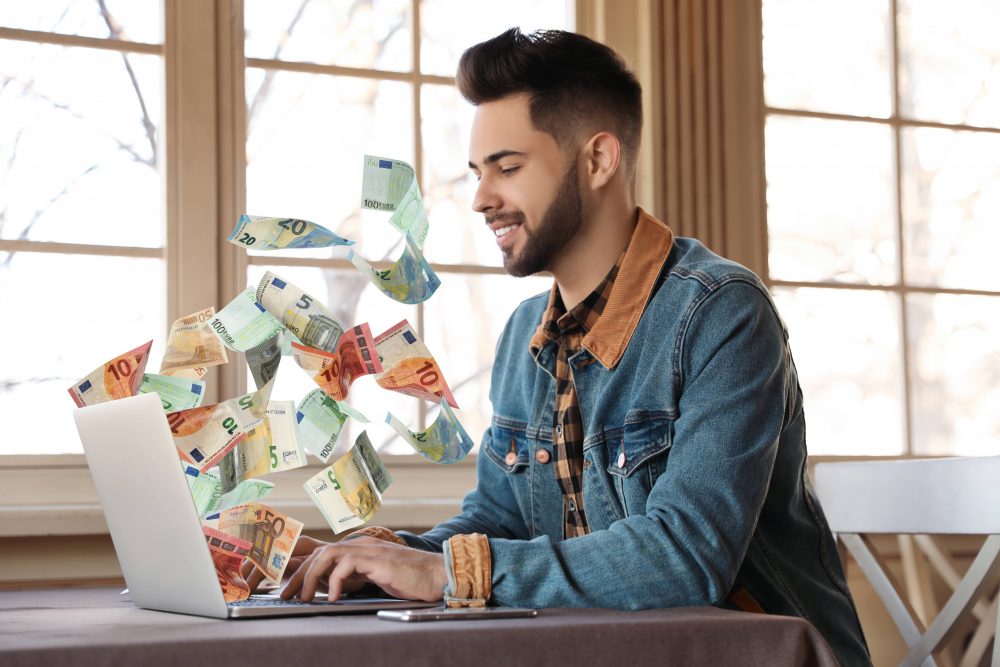 Affiliate Marketing
Affiliate marketing is another viable option for you. It entails promoting other brands' products and services and getting a commission for every sale. You can do this as an additional method to earn from your blog, or you can also create a website specifically for curating and promoting merchandise that you believe in.
A lot of companies give affiliate marketers their own codes to use for easier tracking of the sales that are attributed to them. The best thing about affiliate marketing is that it entails little risk and capital from you.
Vlogging
If you're comfortable in front of the camera, you can try your hand at vlogging or video blogging. YouTube is the primary platform of choice for most vloggers, but a lot of users have also amassed a considerable following on other channels, like Instagram, Snapchat, and TikTok.
You earn cash from the number of views that your videos receive. Other ways to make money are through ads from sponsors, as well as affiliate marketing.
Conclusion
The World Wide Web has provided an avenue for people to find additional income streams. You can become a freelancer and share your skills with other companies, or start a blog and broadcast your insights on various topics. You can also opt to build a dropshipping business, do affiliate marketing, or become a vlogger.