The rapid evolution of technology in recent years has disrupted how the world does business. Perhaps no other department has been impacted as thoroughly as human resources.
Developments made in HR software are causing a paradigm shift in human capital management. The controversy is running rampant about computers replacing humans, when, in fact, this technology allows HR professionals to have more focus on the people they manage.
Here are five predictions for the evolution of HR software and what it means for businesses.
Automation Will Take Center Stage
Automation is a scary word for many employees, who fear that the removal of simple tasks will result in the elimination of job security. However, automation is meant to reduce monotonous tasks so that human capital can focus on high-value responsibilities.
Not only will HR professionals have to manage the transition and employee concern as automation is integrated throughout a business, but they'll have to incorporate it into their own processes. Software that automates the employee onboarding process or candidate screening will result in a shift in daily tasks and responsibilities within HR.
Applicant Tracking Systems Will Become the Norm
Gone are the days of sifting through piles of resumes and creating lists and schedules to keep track of everyone. Applicant tracking systems are streamlining the hiring process to cut back on costs and ensure the right person is put in the right role.
Wondering how Applicant Tracking Systems work? This software is used to create a job posting and simultaneously post it across numerous channels. Job seekers apply through those channels, and the applications are submitted to the tracking system. Applicants are screened and sorted– sometimes without human intervention– so that hiring managers can schedule interviews. Results from the interview and references can be recorded within the system to determine the best fit.
This technology will revolutionize the hiring process for businesses with an incredible return on investment.
Centralization Will Be a Priority
Many companies are still working in departmental silos. However, HR is unique in the sense that it integrates with every aspect of the business. In 2020 and beyond, centralization will become a top priority in the HR world.
One of the main shifts businesses will see is the centralization of accounting and HR management software. This will be made possible by workflow collaboration software that allows a single project manager to oversee and coordinate many different people at once across departments. Tasks like payroll, benefits management, and even employee onboarding will be captured in a single, unified software. This interconnectivity between HR and accounting will create a more efficient workflow and a productive environment.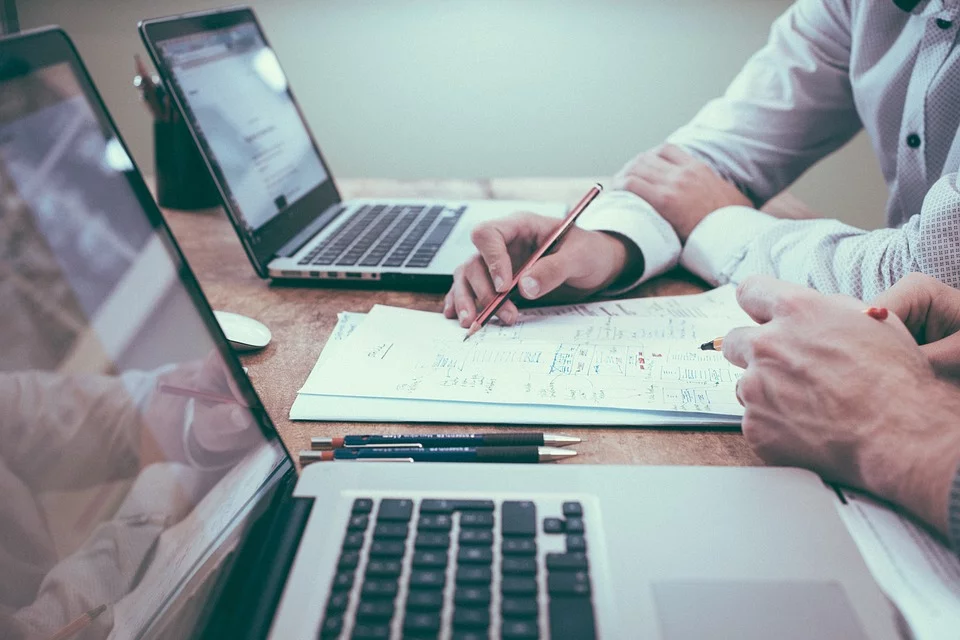 Development of Real-Time Performance Management
The modern world is growing accustomed to instant gratification. Thus, the traditional annual performance review is no longer sufficient. Instead, companies are investing in HR software that allows managers and employees to see real-time performance updates.
This technology helps employees and managers clearly identify expectations and have an open conversation about challenges and barriers. Many of these programs offer incentives like "kudos" that can be sent easily to show appreciation for a job well done. This HR software will improve productivity and employee morale.
Cybersecurity Becomes More Important
With newsworthy data breaches in recent years (Facebook, for example), everyone is more aware of the risks associated with cloud computing and sensitive information. As a result, the future of HR software won't just be about efficiency and performance, but also about cybersecurity.
As HR holds a lot of sensitive, personal data about employees and the business as a whole, software providers need to prove that they have checks and balances in place. Education about safe computing and internal cybersecurity will also play an essential role in HR. Having an in-house team that's devoted to cybersecurity is essential, which is why contacting companies such as HackEDU that specialize in cybersecurity training is a great way to avoid breaches.
These upcoming trends in HR software will transform how businesses interact with their employees. By getting ahead of the curve, organizations can improve their productivity and profitability for an edge on the competition.