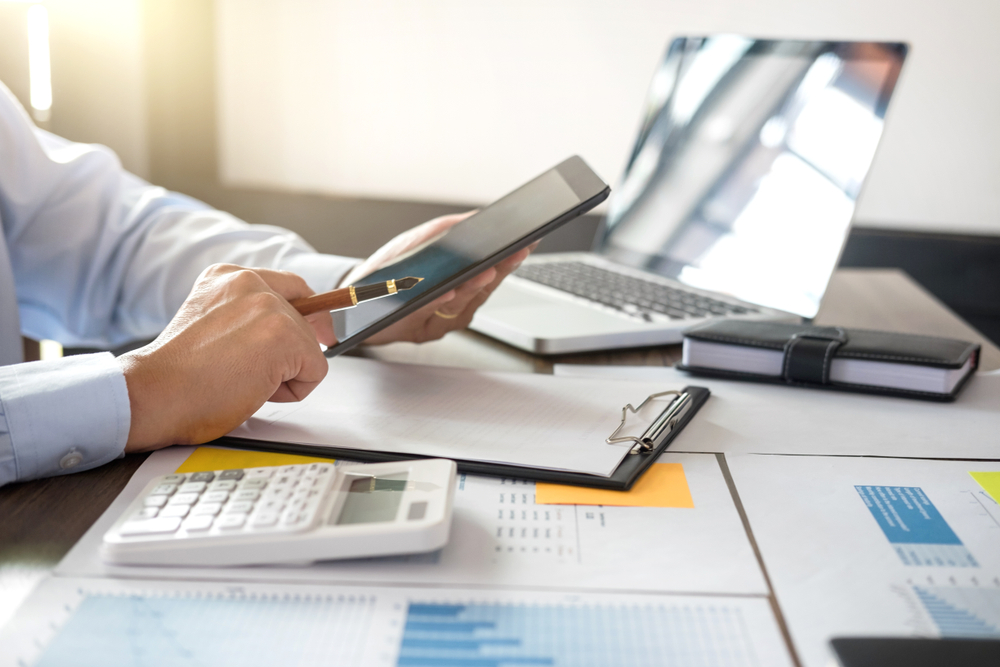 As with your personal life, you also need to save money when running a business. Managing finances can be very challenging. In all areas and stages of your company, you must always try to save money either on fixed or variable costs.This will play a large role in increasing your profit.
How Can You Save Money?
There are many ways to lower costs and save money when running your business, which include the following:
Budget
A budget is a projection of what your expenses and revenue will be for a specific time period. It will serve as a road map that your company must follow.
At the start of the year, budgeting is an integral task you need to do before anything else.
In your budget, the following items should be forecasted: capital expenditures, costs, sales, liabilities, equity, and dividends. It should also indicate your projected cash flow, balance sheet, income statement, operating budget, and the likes.
Every month, you have to monitor your actual numbers and compare them with the ones projected in your budget plan. Reviewing your finances is key to saving money because you can analyze how your business is doing in terms of cash flow.
Telemarketing and Customer Service
Instead of having people going places just to sell your products, why not just have them call your customers?  If your agents keep hopping from one place to another, you'll need to spend a lot of money for their transportation and food allowance.
With telemarketing, you just need employees to make phone calls to your customers. For example, with Drop Cowboy, you can even leave a voicemail without making the phone ring, which is non-invasive on the part of the customers.
On the other hand, you can also cut costs by not hiring a receptionist to take initial calls. With the technology today, an automated system can automatically redirect calls to the right departments. Companies, like Call Cowboy, already offer such kind of service. This comes out cheaper compared to hiring someone to do things manually.
Mind Your Taxes
There are many ways to save on the taxes you pay as a business owner. For one, different cities and areas have varying tax rates. If you are just starting out or is in the process of expanding your venture, choose an area that charges a lower tax rate.
In addition to that, always take note of the deadline of your tax payments. Not paying your taxes on time will result in high penalty fees, which could eat up a big chunk of your profit. Late penalty fees are unnecessary expenditures that you can easily avoid by being more mindful of your tax deadlines.
Also, did you know that donating to charity and organizing outreach projects and events can actually act as a tax shield? A percentage of the money that you donate to charity will be deducted from the tax that you have to pay as a business entity.
Hire Capable People and Invest in People
It's not the number but the quality of people you hire that will matter in the long run. Hiring someone competent can help you save on salary costs if that one person can effectively do the job of five people. That's a lot of savings.
You must not only hire competent people, but you also have to make sure that the people who work for you keep growing. To keep your employees knowledgeable and updated with the latest business trends, you can organize training programs and workshops that would enhance their existing skills.
Try finding these employees from these list of platforms.
| Platforms | Best For: | |
| --- | --- | --- |
| Fiverr | Finding Freelancers | |
| Bark | Finding Unique Freelancers | |
| Appjobs | Gig Economy Professionals | |
Try Outsourcing Work
There are times when your company doesn't specialize in certain business functions. When this occurs, outsourcing might be best for you. Outsourcing is the process of hiring someone or an organization outside of your company to complete specific tasks for you.
For example, if you are in the manufacturing business, you can outsource or have somebody take care of the packaging. That way, you can save money on buying equipment for packaging and focus more on manufacturing, which is the core of your business. Another example would be within a small business, which could use an HR outsourcing company in order to have professionals aware of the latest regulations.
Outsourcing doesn't only apply to your operational processes. You can also do this with your internal departments. For example, you can outsource your accounting to an accounting firm. By doing this, you can have experts and CPAs review your finances to ensure their accuracy.
Take a Look at Operating Expenses
It's important to take a step back and review your operating expenses. You might be overpaying for something without knowing it. Operating expenses deal with expenses that occur during normal business operations.
Operating expenses include the following:
Utilities
Employee salary, compensation, and benefits
Maintenance
Office Supplies
Rent
Inventory Costs
Marketing Costs
Research and Development
Go through each entry and re-examine the costs. You need to find a balance between efficiency and quality. For example, you don't need expensive office supplies for your employees to be efficient. You just need supplies that work well, and you can get them at a lower price.
A tip to keep operating expenses low is to get yearly updates on quotations for various equipment, maintenance, office supplies, and others. This way, you can compare different brands and their respective costs. In effect, you'll get the best bargain, thereby reducing operation costs.
Examine and Cut Down Costs
Another way to save money while running your business is to bring down your costs. Take a deeper look into your expenses and see where you spend the most, which can help you determine which areas you can cut down.
For example, if a certain kind of raw material or equipment is taking up a large percentage of the overall cost, then you can try renegotiating with suppliers. Try looking at the volume and history with the suppliers, then schedule a meeting with them. You can use this history with the suppliers as leverage to get lower rates on your raw materials
Managing inventory is also part of examining your cost. Holding inventory also has a cost that comes with it. Constantly monitoring your supply will make your cash flow more efficient. and your operating cost lower.
When you constantly monitor your inventory, you can also estimate how much you need for the next month or the following month. Because of this, you can order and pay early, which has its advantages. Usually, suppliers would give big discounts for early payers.
If you are a distributor, storing your inventory in warehouses will mean you have to pay lease fees to put your goods in the warehouse. The longer goods are in the warehouse, the higher your lease fees will be. To be able to lower down your expenses, you must make the right estimates of when to order and time your purchases properly.
Minimize Marketing Expenses
Traditional advertising via television ads, newspaper listings, and posters can be expensive. Now, with technology on your side, you are given more options, thus marketing has become significantly more affordable. Also, you can reach more people despite the decreased cost..
The rise of social media has enabled companies to advertise in these online platforms, and at a lower cost. Instead of spending millions on television ads, you will only need a few thousands on social media to get the same reach. On top of that, you will also be able to know the number of clicks and viewers your content or page garners each day.
Go Paperless
Believe it or not, paper can be a big expense for a business. Because of this, cutting down on your use of paper can give you a lot of savings. At the same time, you are also helping the environment.
These are just some ways you can reduce paper use:
Don't only use one side of the paper. If you want to recopy or print anything, you may use the other side of the paper.
File your papers electronically so that you don't need to keep recopying.
Reuse paper as scratch paper or for taking down important notes.
Avoid using big fonts and wide margins. You can fit more words with tight margins and smaller fonts.
Doing these simple things will allow you to spend less on paper and still be efficient in running your business. Hitting two birds with one stone, you can also save the environment by practicing this.
Recycle
Recycle whatever it is you can recycle from your office. Not only will you save the environment, but you can also earn a little bit from selling recyclable materials. There are companies that are willing to purchase your company's recyclables.
Here are some ways that you can promote recycling in your company and earn from it:
Start segregating plastic bottles and biodegradables.
For scratch papers, you can start shredding them and bringing them to recycling sites.
Segregate aluminum cans
Install water catchers in your roof. When it rains, these will catch rainwater, which you can reuse in the toilet for flushing, which, in turn, will bring down your water fees.
Put Up Energy Saving Measures
Electricity bills can also take up quite a percentage of your operating expenses. Establishing energy saving measures in your company will reduce the amount of electricity you use. This, in turn, will lower down your electricity bill. Here are some ways you can do this:
Set an automatic timer for the air conditioning system so it turns off when it must.
Have lots of windows so that you can use natural sunlight instead of turning on the lights.
Leave instructions on workstations to turn off the computers when not in use.
Use motion sensor lights so that they automatically turn off when nobody is around.
Saving on electricity can do both your company and the environment a huge favor.
Don't Always Buy New Furniture or Equipment
Your company doesn't always need new stuff for it to function efficiently. There are some second-hand equipment and furniture that will work just fine as well, such as the following:
Printers
Photocopiers
Laptops
Phones
Company cars
Delivery vans
Glassware
Desks
Chairs
Invest In Insurance
With any kind of business, you never know what might happen in the next day or so. In the event that something unfortunate occurs, it's best that you are covered. This is where insurance comes in.
Although getting insurance will require you to pay some premiums annually, it will all pay off when there's an emergency. In case your building burns down in a fire, having insurance will help you recover and cushion expenses. You can also start getting auto insurance for your delivery vans and agent cars.
On the other hand, it's also beneficial to get health insurance. With this, your employees can get the medical help they need faster and without having to worry about expenses. Once they don't have to worry about expenses and get help faster, they will be able to get back to work quicker as well.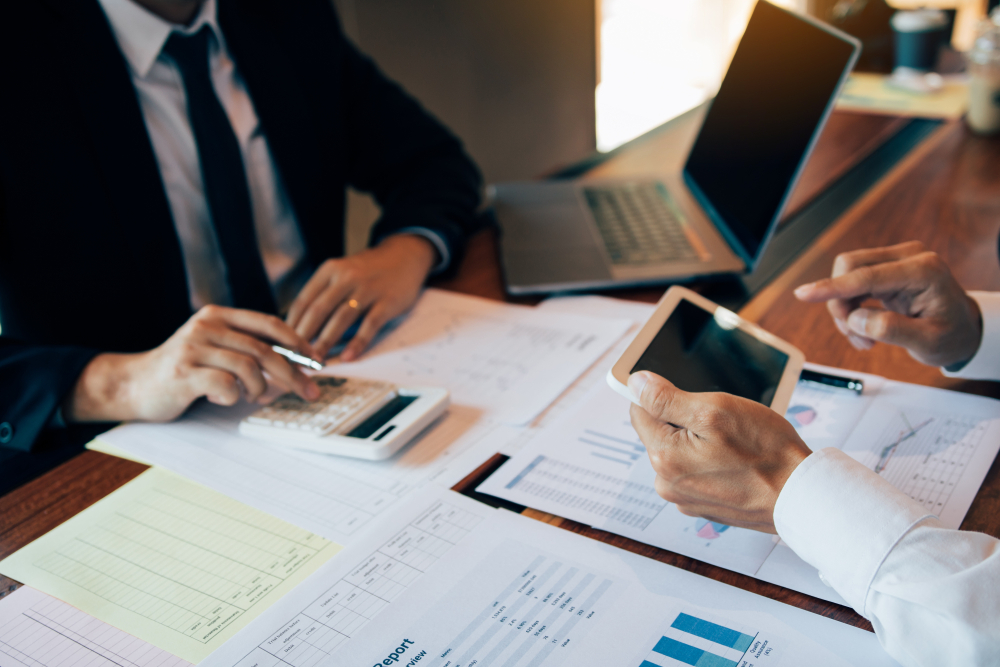 Explore Telecommuting
Telecommuting can be advantageous to your business and employees. If you can allow your employees to work offsite, that would save you a lot of money on overhead costs. You can avoid expenses on electricity and office space. For example, if the work to be done is project-based, your employees can work online to finish the project. They need not to be physically together to work together.
Sad to say, there are certain kinds of functions in the business or kinds of industries that will not be suitable for telecommuting. For instance, if you are in the manufacturing business, people who operate the machines cannot opt to do telecommuting. They need to physically be there to do all the work.
Conclusion
Every penny counts when it comes to your business. Boost your profit-making capacity by making a budget, controlling your expenses, adopting new and cost-efficient strategies, putting up energy-saving measures, and, most importantly, not spending on things that you don't need. Following these tips, you can save a lot of money without compromising quality and efficiency while running a business.