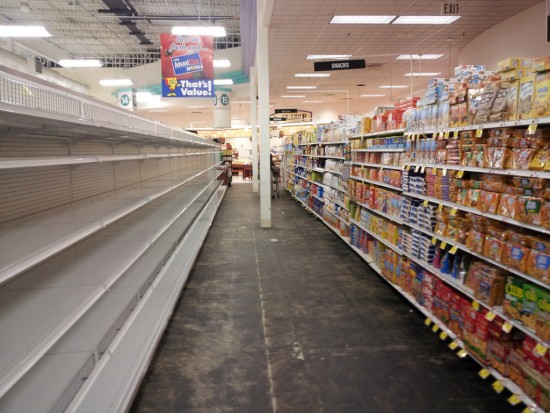 The last thing anyone wants is to spend money on unpopular Halloween candy. If this happens, no one wins. The kids aren't overjoyed by your generosity and you'll be stuck with candy no one likes. It may even damage your reputation in the neighborhood if you become known as the house that hands out the cheapest, nastiest Halloween candy. Read our post about
cheap Halloween candy
if you'd like to read about a few poor candy selections (and a few really awesome cheap options as well). Below you'll find the most popular Halloween candy (by state):
The Most Popular Halloween Candy by State (Based on Sales):
Alabama – Hershey's Mini Bars
Alaska – Twix
Arizona – Hot Tamales
Arkansas – Skittles
California – Skittles
Colorado – Twix
Connecticut – Milky Way
Delaware – Skittles
District of Columbia – Tootsie Pops
Florida – Skittles
Georgia – Jolly Ranchers
Hawaii – Skittles
Idaho – Candy Corn
Illinois – Kit Kat
Indiana – Hot Tamales
Iowa – Candy Corn
Kansas – Reese's Cups
Kentucky – Swedish Fish
Louisiana – Lemonheads
Maine – Sour Patch Kids
Maryland – Reese's Cups
Massachusetts – Butterfinger
Michigan – Starburst
Minnesota – Skittles
Mississippi – Snickers
Missouri – Milky Way
Montana – Dubble Bubble Gum
Nebraska – Salt Water Taffy
Nevada – Candy Corn
New Hampshire – Starburst
New Jersey – Tootsie Pops
New Mexico – Candy Corn
New York – Hot Tamales
North Carolina – Reese's Cups
North Dakota – Candy Corn
Ohio – M&Ms
Oklahoma – Dubble Bubble Gum
Oregon – Reese's Cups
Pennsylvania – Hershey's Mini Bars
Rhode Island – Twix
South Carolina – Skittles
South Dakota – Starburst
Tennessee – Tootsie Pops
Texas – Reese's Cups
Utah – Jolly Ranchers
Vermont – M&Ms
Virginia – Hot Tamales
Washington – Salt Water Taffy
West Virginia – Blow Pops
Wisconsin – Starburst
Wyoming – Salt Water Taffy
Holiday Spending
It is predicted that Americans will spend $8.8 billion on celebrating Halloween in 2019. According to the National Retail Federation, around $2.6 billion of that estimate is attributed to candy sales. Americans plan to spend between $76.92 (women) and $96.13 (men) on costumes, attributing another $3.2 billion to Halloween spending and $2.7 billion on decor. This is near record-breaking spending in the United States for the holidays. In fact, many retailers are optimistic looking at these numbers entering the holiday season. However, consumers are concerned about the state of the economy and how it would impact their plans.
How to Save Money on Candy
Nevertheless, buying candy and celebrating Halloween doesn't have to break the bank though. It is important to note that buying candy in bulk can provide a significant discount. However, this can be difficult if you or a friend doesn't have a membership to a wholesale retailer such as Sam's Club (you can get a free pass), Costco, or BJ's membership isn't in your wallet, traditional stores have coupons that work quite well.
Additionally, you can cut costs on Halloween candy significantly by shopping at discount stores, such as Ollie's, for your candy stash. Also, keep an eye out for last-minute candy sales (wait until the day of Halloween to buy your candy). Generally, many people also save money on candy by only handing out one piece to each child that comes to the door (every little bit helps, right?). If you're really strapped, you may consider turning off your porch light and not hand out any candy this Halloween.
What kind of candy will you be buying this year? Does it match the most popular candy in your state?