Ranging from the expenses for buying and delivering raw materials to the regular salary of workers, money is always present. To state the obvious, a business cannot run without funding. Usually, what covers the expenses for day-to-day operations is what you earn from your business. However, there are times where market flow fluctuations happen and disrupt your business operation.
A working capital is basically the capital you need to run your business. It is calculated as the current assets that you have minus the current liabilities. Commonly, a good sign that your business is going well is that the difference between your assets and your liabilities is positive. But, if the difference comes out negative, you might want to start by coming up with ideas for source of business funding.
Line of Credit
A capital line of credit is an agreement between a lender and a borrower, where the two establish the maximum loan amount the borrower can loan. Funds from the line of credit can then be accessed by the borrower at any time. However, it should not exceed the maximum amount that is agreed upon by the lender and the borrower.
Upon the agreement, both agrees to have the borrower pay the owed money through making timely payments. To better understand how the working line of credit works to boost to help your business, below are the financial help a line of credit provides.
Short-Term Financing
Your basic day-to-day operating expenses can be covered by short-term financing. This type of financing that you can get from lenders can have a span of one year or less, meaning you'll pay it in a shorter time than typical loans. 
A short-term financing option may be viable when you plan on having it as your working capital. Typically, the amount of this financing type goes to paying the suppliers, purchasing new equipment, or paying the utilities. 
When dealing with this type of financing, you may have to assess first your financial capabilities. Because you have to pay in a shorter time, you need to regularly repay it in significant amounts to finish your debt. Complications such as degradation of your credit score or losing the trust of your lender may arise if you cannot religiously repay what you owe. 
That said, if you want to take short-term financing, you have to ensure that your business can cope with the regular repayments while still providing for other operating expenses. In this way, you can finish paying your debt while still having a booming business.
Financial Flexibility
The use of a line of credit to provide for the working capital brings financial flexibility. Sometimes, your lender proves a credit that is above the amount that you need. This is good if you have miscalculations in your business plan or in the amounts of your expenses. This will also help you in business emergencies that need immediate funding. Additionally, a line of credit with bigger amount can become a band-aid solution for financial adjustments.
However, even if you just need only a portion of the line of credit, some lenders make you pay fees and interest on the full amount of the line. When accessing only a part of the line, some lenders may be lenient on the interest and only makes you pay for your what you have spent rather than forcing you to access the full amount.
When you are an impulsive entrepreneur, this may be bad for you. Instead of seeing such credit to go to necessities, you may see it as potential money for liabilities. To combat this, before you take a line of credit for your working capital, you must have a budget plan which shows where the amount of money from the line goes.
Sales Growth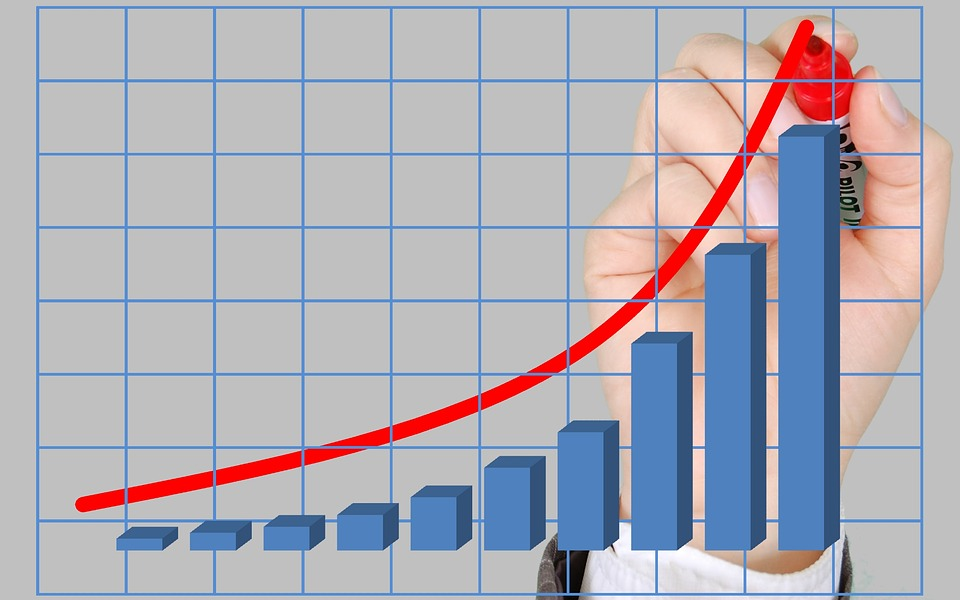 If your lender gives you a line of credit that is more than what you need, then gives you access the full amount, you have to see it as an opportunity to grow your sales. Subtract the amount required for your working capital and set it aside. If the amount that is left from your line of credit is significant, you can use it to improve your business.
It is significantly difficult to pay off the amount that you owe, especially when you don't have a stable income to pay it off. To make sure that you can pay your debt regularly and on time, improve your business. What is left from your line of credit can be used to increase the speed of production if you are engaged in a manufacturing business. If you are in a service business, you can hire more capable workers. You can also order more products to be retailed if you are in a merchandising business. In this way, no money goes to liabilities.
Takeaway
Always assess yourself and your business before taking any risk. A line of credit to provide for your working capital may seem harmful to your business. However, if you carefully plan out your finances and know what to do with your line of credit, you can seize the opportunity that leads to a booming business.