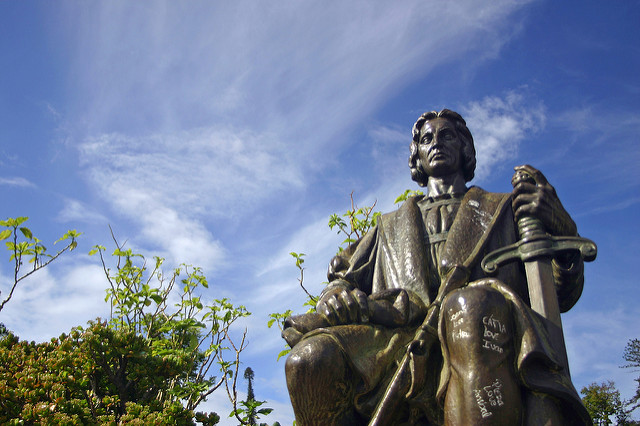 If you are a parent, you may be wondering "Are schools open or closed on Columbus Day"? The Columbus Day holiday is federal and is celebrated on the second Monday of October each year. Generally, schools close on federal holidays. However, for many state and local governments, Columbus Day is optional, so figuring out if your school will be open or closed is not straightforward.
States That Do Not Observe Columbus Day
Due to a shifting political landscape and concerns about the excesses of colonialism in the Americas, or lack of local historical relevance, roughly a third of U.S. states do not observe Columbus Day. However, this doesn't always mean they don't observe other holidays on this year's Columbus Day, Oct. 14, 2019. Based on a review of their official published 2019 schedules these states do not have an official Columbus Day holiday.
States Not Observing Columbus Day
| | |
| --- | --- |
| Alaska | Oklahoma |
| Arkansas | Oregon |
| Iowa | South Carolina |
| Kentucky | Tennessee |
| Louisiana | Vermont |
| Michigan | Washington |
| Mississippi | California |
| Nevada | Delaware |
| North Carolina | Hawaii |
| North Dakota | Wyoming |
Other Observed Holidays
Columbus Day is the second federal holiday of the school year. In the past, most schools celebrated Columbus Day, but the holiday is increasingly less likely to be observed. Since America's public schools are controlled at state and local levels, there is no federal law requiring schools to be open or closed on this day. Each state can choose whether or not to observe the holiday.
Many states, cities, or local municipalities offer alternatives to the holiday. For example, Hawaii observes Discoverer's Day in honor of the Polynesian discoverers of Hawaii, which falls on the same date. Many southern states celebrate Robert E. Lee's birthday. So, some schools in these states are closed.
Are Businesses Open Or Closed On Columbus Day?
Mostly open. Most establishments have rules which are a little easier to follow. Retail outlets are usually open. Post offices and banks will be closed. Because of this, you can expect a one-day delay in processing through USPS or your bank on Columbus Day.
Convenience stores, liquor stores, grocers, and many other businesses will remain open on Columbus Day, 2019. Libraries typically close in observance of the holiday. Public transit will still be available, but some cities will slow down to a weekend schedule.
Are Schools Open or Closed On Columbus Day?
Yes and No. When it comes to most businesses, Columbus Day schedules are pretty black-and-white as to whether they will be open or closed. Schools, however, are a bit trickier to figure out. It takes some digging to find out whether schools will be open or closed on Columbus Day. Rules vary a great deal by state and local area. Often, schools on the East Coast close in observance of Columbus Day, while schools on the West Coast remain open. However, in some states such as Florida, closures are on a school by school basis.
This rule is not set in stone. Students in larger cities such as Los Angeles, Dallas, and Miami will typically have to go to school, while students in cities such as New York, Washington D.C., and Chicago might have the day off. In addition, private schools may observe the Columbus Day holiday, while public institutions may not.
Consult Your School District's Calendar
If you aren't sure whether your school district will have class on Columbus Day, look at the district's online school calendar. Plus, if there's no school, your kids will probably be sure to let you know. You can also call the school to confirm whether it will be open or closed. For more on this topic check out our article on why schools might be open on Columbus Day.
What To Do If Your School Is Closed On Columbus Day
If your child's school is closed, you'll need an activity for the holiday.  Here are some ideas to get you started.
Head to an apple orchard
Make leaf rubbings
Visit the zoo
Visit a corn maze
Toast pumpkin seeds
Visit a park or arboretum and bring a guidebook
Take a drive and view some local fall foliage
Make a DIY cardboard animal
Read a book together
Play with Lego or other toys together
Make a pillow and blanket fort
Build a family website together
Research your family tree together
Take apart an old appliance together
Craft with some duct tape
If you're interested in more ideas on this, consider navigating over to itsalwaysautumn.com, they have a very good list of indoor activities to do with your child.
For more of our great articles, read these:
Raising Self Indulgent Children Is Not Good Parenting
Why You Should Put Your Kids In Private Schools
What Is Open And Closed On Columbus Day 2019
Photo Credit: Claus Rebler