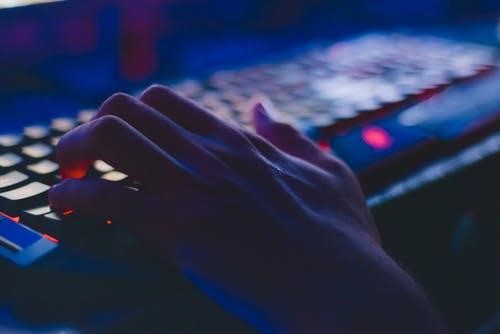 More and more businesses look to upgrade their operations with the help of Enterprise Resource Planning (ERP) systems. It allows for better management of financials, order processing, product information, reporting,and much more.
What is Cloud ERP?
The upfront costs for onsite infrastructure can prove to be a real pain for small and medium businesses. The lower upfront cost of cloud ERP makes it an attractive buy for businesses.
Cloud ERP helps enterprises to manage different parts of their business. Such areas of business include purchasing, customer relationship management, finance, and inventory management.
Cloud ERP increases the access points by which data may be transferred across business departments. The ERP is hosted on a cloud, providing rapid updates of software. More businesses see cloud computing as a cost-effective way to support their IT infrastructure and make fast deployments.
The upfront costs of staffing may be reduced with cloud ERP. In order to implement a system in-house, individuals would need to be paid to carry out installation of the applications. Installation on-site can require a significant amount of human resources which may cost a lot.
Cheaper Upfront Costs
Several factors affect the upfront costs of cloud ERP. Buyers will need to consider how complex their implementation is. This can affect how data is transferred from the old system to the new system. Customizations of the cloud ERP will also affect upfront costs. Some solutions may require more time to implement than others which will require additional funding.
Cloud is considered to be a cheaper option for installing ERP software for startup-organizations, seasonal businesses, and organizations that do not have a significant amount of investments in IT. With partners like Terillium, businesses can gain the insights that can not only reduce costs of ERP software but optimize operations.
Simplified Processes and Lower Investments
With cloud computing, startups can minimize the investment required to pay for software licenses and hardware. Without cloud computing, a startup may have to invest in physical servers and other hardware.
Deployment can be carried out quickly and at a low upfront costs than in-house solutions. It can also be cheaper to make upgrades with cloud technology. The software can be updated in the background without need for significantly more resources.
Cloud services enable more effective integration to business software such as Microsoft Office and SharePoint which can affect the upfront costs of Cloud ERP.
Cloud-based systems are usually paid on a subscription basis. Payments may be made in each month. In contrast, in-house systems require an upfront fee and a perpetual license. The fees paid for a cloud system over 12 months will make up 20% – 30% of the cost of a perpetual license.
Image Source: Pexels.com