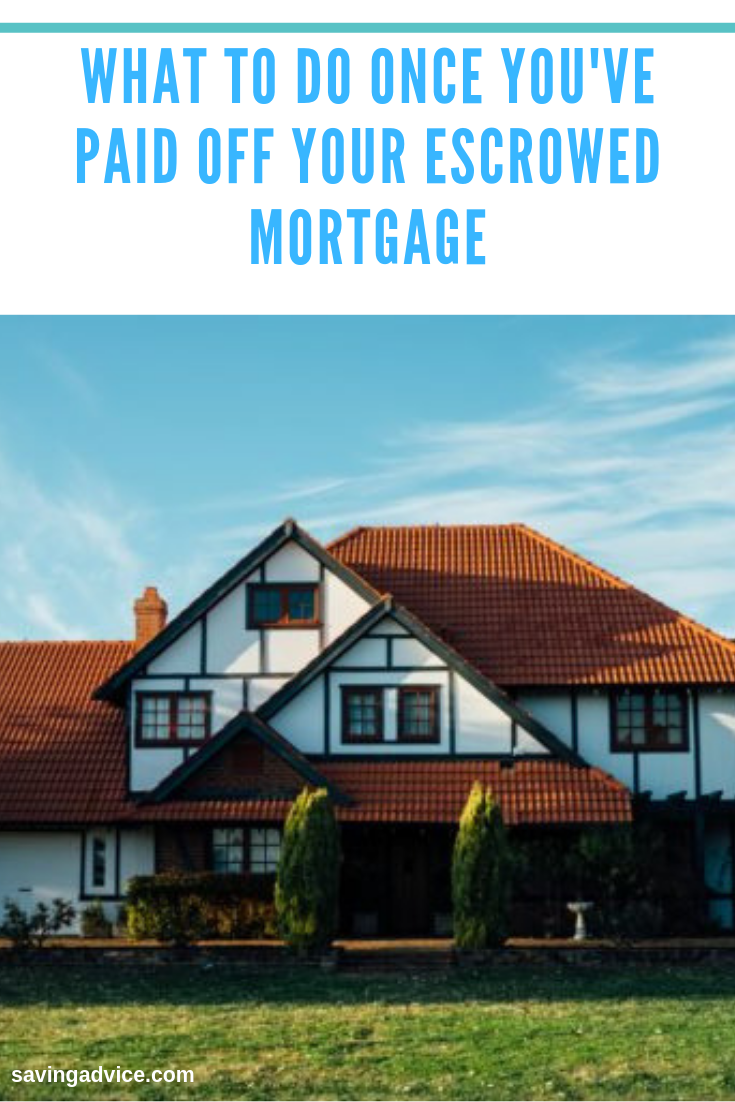 When you make payments toward your mortgage, you're actually paying off several different things. Most of the time, you probably don't even think about it. You just want to get that balance down so that you owe less on your home. However, it's important to understand all aspects of your home mortgage payment. If you don't, then it can come back to bite you later. In particular, if you aren't fully aware of what your mortgage escrow means, then you might run into some trouble once you've paid it off.
Key Parts of Your Mortgage Payment
If you take a detailed look at the statement for your mortgage payment, then you're going to find that your money tends to go to three different things:
The principal. You borrowed X amount of money for your mortgage. This is the principal. Every time that you make a mortgage payment, you pay back some of this principal. However, that's not the only thing you're paying each time that you make a mortgage payment.
The interest. As you probably know, part of your payment also goes to pay the interest on the loan. You're familiar with this because you've likely paid back student loans, credit card payments, and so forth. You know that if you borrow X amount at Y rate of interest, then you're not done paying it all back until you've paid both X and Y. Some of your monthly mortgage payment goes towards the interest. In other words, if you pay $1000 per month, you're not paying $1000 back on your original loan. You're paying some to interest.
Escrow. This is the important part of your home mortgage that you might not fully understand. You've paid principal and interest back on other types of loans. But mortgages also have an escrow balance. Let's take a closer look at that …
What is Your Mortgage Escrow Balance?
When you own a home, you have to pay certain additional costs on that home. The two major costs (besides repaying the loan itself, of course) are the costs for your homeowner's insurance and your property taxes. Sometimes you also have mortgage insurance.
When you have a mortgage, your lender concerns themselves with those additional costs. Therefore, some of your money is set aside to allow the lender to make those payments for you. The annual costs are broken down into monthly costs, which show up in your mortgage payment.
On your end, that's all wrapped up in what feels like one bill. You probably know what you owe each month, make the payment, and don't think much about where it's all going. However, it's crucial that you understand that some of the money goes toward your escrow balance.
Why Is It Important to Know Your Mortgage Escrow Balance?
Of course, you should always make an effort to understand every aspect of your finances. The more you know, the more power you have. However, simple knowledge isn't the only reason that it's important to understand your mortgage escrow. It's important because someday you'll have paid off that balance. However, that doesn't mean you'll never have payments to make again.
You are going to ow property taxes and homeowner's insurance for the duration of the time that you own a home. As you repay your mortgage loan, your lender deals with those things for you. However, when your mortgage loan is paid off, you have to start taking over those payments on your own. If you aren't prepared for that, then you could end up getting a big financial shock.
Payments Required After Mortgage Payments Are Complete
You've accounted for your mortgage payments in your budget. They're done now. However, you have to think about what you will still owe each year. The quickest way to figure this out is to go back through your mortgage statements, looking carefully at the line about your escrow balance. This will start to give you a good sense of your monthly and annual costs that will still be ongoing despite repaying your principal and interest on the mortgage itself.
Pay for Homeowner's Insurance
First of all, you still need homeowner's insurance. Now that you have repaid your mortgage, it's a good time to review that insurance. Do you have the right plan? Does it cover everything that you need? Could you get a better deal elsewhere? Some companies actually offer discounts to people who have successfully paid off their mortgages. Ask about that.
Make sure that you've got the insurance that you need for your home at the best cost possible. Then make sure that you have adapted your budget to make those payments.
Pay for Property Taxes
You also have to keep paying property taxes. You've been paying them all along using your mortgage escrow balance. However, since you might not have paid close attention to that as you were repaying the mortgage, it can feel like a big new expense. Don't let it take you by surprise.
The big difference you'll face is that property taxes come due once per year. Your mortgage escrow broke those payments into monthly smaller chunks, so they weren't as overwhelming. Once you're paying your own property taxes, it's imperative to prepare for a big annual payment.
Here are some key steps to take regarding property taxes once you've paid off your mortgage:
Contact the lender to see if they owe you money. Sometimes they keep extra in the escrow balance, and you get that back when you repay the mortgage.
Make sure that the property tax bills will now get sent to you directly instead of to your previous lender.
Start setting money aside monthly in a special account to be used only for those annual property tax fees.
Find out if you can pay these taxes (and also your homeowner's insurance) on a rewards credit card. This allows you to get cash back for those payments. Just make sure that you pay them off immediately, so you don't pay interest.
Paying back your home mortgage loan is a huge deal. Celebrate it. Just make sure that you've done everything you need to secure your finances moving forward.
Read More: