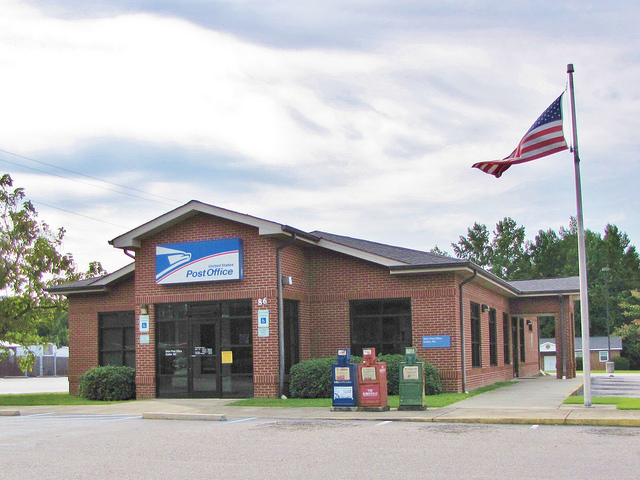 Yet another federal holiday is around the corner. Monday, May 27 is Memorial Day, so many businesses and government-operated facilities will be closed in observation of the day. It gets a bit confusing because many retail outlets have the choice to stay open or closed on each federal holiday. When it comes to what's open and what's closed on Memorial Day, nothing is black and white. However, many people are wondering, "is the post office open on Memorial Day?"
Is the post office open on Memorial Day?
No, the post office isn't open on Memorial Day.
Memorial Day lands on the last Monday in May each year. This year, it will be celebrated on May 27. Many people are planning to head to the beach for a three-day weekend because it is one of the 10 official federal holidays in the United States that the government recognizes. The U.S. Postal Service (USPS) is part of the government, so post offices throughout the country will be closed on Monday.
If you need to get a package out, there won't be any post office employees available. However, there are several other options that USPS offers to ensure you get your package ready for shipment. It will be like a typical Sunday at the post office, with an area with self-serve postage in many locations. Keep in mind that even if you get your mail or package into the box at the post office, it will not go out on Monday. It will go out on Tuesday because post office employees have the day off and mail will not run as normal.
Will the post office be open on Memorial Day weekend?
Saturday, May 25:

Maybe

. Some local post offices stay open on Saturday. If your local office is usually open on Saturdays, it will be open on May 25. If it is not typically open, it will be closed. The open branches will likely have shorter hours, though. Larger branches are sometimes open on Saturday, so if you need to get some mail out, you can check the USPS website and find the closest open branch to you and check their hours.
Sunday, May 26:

No

. Post office branches are typically closed on Sunday. The day before Memorial Day will be no different.
Monday, May 27:

No

. The post office will be closed in observance of Memorial Day.
Remember that the post office isn't the only mail service available to get packages out. Private mail carriers, such as the United Postal Service (UPS) and Federal Express (FedEx) may be open so that you may send your mail.
Is UPS Open on Memorial Day?
No, regular UPS services aren't open on Memorial Day as the company does observe this holiday. If you need to send a package, UPS offers UPS holiday and UPS Express Critical services on Memorial Day.
Is Fed Ex Open on Memorial Day?
No, FedEx is closed on Memorial Day and no regular mail or package deliveries will be made.
Read More:
Photo: Flickr.com/Gerry Dincher