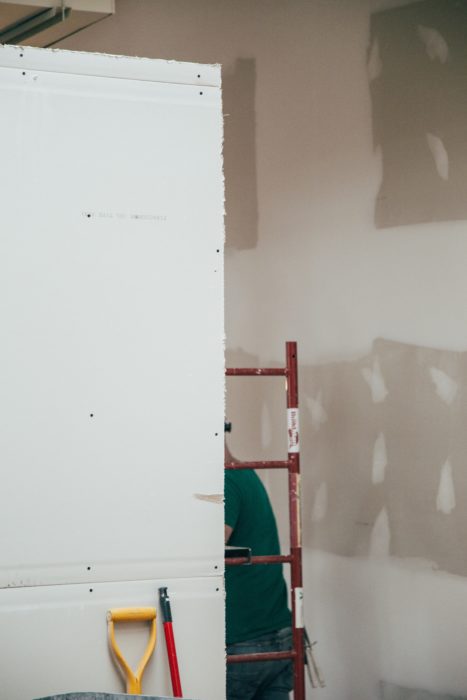 According to Money Supermarket, 42 per cent of people in the UK would prefer to have an extension built than move house – 24 per cent would prefer to move for extra space and the remaining 34 per cent are unsure.
Even so, deciding which is better between moving or improving can be tough, especially when it comes to finding the finances. With this in mind, here's how you can determine the best option for you.
Take stock of what you've got
Before you even contemplate the possibility of moving, you should take a step back and take stock of what you've already got. Chances are there is plenty of scope for improvement, be it an extension onto your existing home, a comprehensive renovation project, or even a prefabricated garage kit for your garden.
Other things you should take into consideration include the type of house and area you live in, how emotionally attached you are to your home, and your future plans – starting or growing a family, career progression etc. With this information, you can make the most informed and sensible decision.
Understand what an extension involves
Several homeowners that want to improve their property will look into the possibility of building an extension. But it is important to understand what an extension involves, both financially and how it could impact your day-to-day life.
"In high-value areas like London it can be worthwhile digging under the house to add a basement, but in other parts of the country it won't be worth it," says Helen Brunskill of Brunskill Design Architects.
Brunskill goes on to add that you can expect to pay between £1,000 and £1,600 per square metre just for the building works. You may also need to spend anywhere from around 10 per cent of the construction cost on fees for architects, structural engineers, building regulations checks and planning permission.
Even if you've got the funds to proceed with an extension, you'll need to think about the final result too. After all, building a conservatory could leave you with a smaller garden, which isn't ideal for growing families or future buyers that put a premium on outdoor space.
Understand what moving involves
It is fair to say that any home improvement project will require a great deal of time, effort, money and resources. This is why some homeowners choose to move to a more suitable property instead of the upheaval of an extension or another type of renovation.
"It's not always sensible to extend," says Brendan Cox, managing director of estate agents Waterfords. "When I value a house people often ask me about the two options, and I can usually demonstrate to them why it is better to move."
Even so, moving home comes with its own drawbacks, almost all of them financial – estate agency fees for the sale of your property, solicitors' fees and search fees, stamp duty on the property you are buying, removals costs, survey fees, plus perhaps the cost of decorating.
To get an idea of what could be best for you, get estimates for building work and add this to the value of your home. Compare to properties you could buy for a similar price and take it from there.