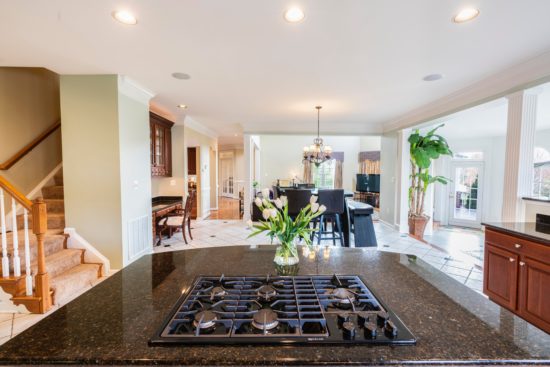 One of the most significant indicators of how the US economy is performing plays a part in how well homeowners are doing. We can all remember a time not too long ago when the foreclosure signs were in the front lawns of seemingly every neighborhood. Home equity gains have been on the rise since the Great Recession in 2008, and negative equity is on the decline. In fact, Q3 2018 saw the smallest quarter-to-quarter decline in negative equity since the recession recovery in 2010.
A home equity report from CoreLogic examined property information for millions of Americans to keep tabs on home values throughout the country. According to the report, U.S. homeowners with existing mortgages saw equity gains of 9.4% in 2018 compared to the previous year. That gain represents an increase of $775.2 billion since Q3 2017.
The average homeowner saw an increase of $12,400 in home equity between Q3 2017 and Q3 2018, with growth in almost every state in the nation. Specifically, western states saw the most consistent growth. California topped the charts, where homeowners saw an average gain of $36,500 in equity, with Nevada as a close second at an increase of $32,600.
Negative Equity Declines
Negative equity is a measure of homeowners that are likely to move from delinquency on mortgage payments to foreclosure. It is also referred to as 'being upside down' on your mortgage. This means that more is owed on the loan than the property is worth. The Great Recession showed us that this issue is a result of a variety of factors, many of which are beyond a homeowner's control. The decline of Detroit during the Great Recession is a prime example of how an economic situation can affect property values tremendously. You can learn more about this, and other educational facts on home equity, on the Home Equity Wiz site. They are filled with additional resources, articles, and calculators for your use.
The CoreLogic report also takes a look at negative equity decline from Q2 2018 to Q3 2018. The number of mortgaged homes with negative equity decreased by 4% in the same period. The report estimates there are 2.2 million homes in the United States that are currently upside down on their loan-to-values. That's around 4.1% of all mortgaged properties in the United States. Mortgaged properties in negative equity fell 16% year over year compared to 2017, and it's estimated that 2.6 million homes were in fell into this category in Q3 2017. Consider for a moment that this accounted for 5% of all mortgaged properties.
Is Home Equity Growth Slowing?
Frank Nothaft, the chief economist for CoreLogic, says homeowners saw their equity increase, but not nearly as much as previous quarters. The average increase in Q2 2018 was $16,000, so growth appears to be slowing. During the height of the Great Recession in 2009, negative equity in homes peaked at 26% of mortgaged residential properties. That number has been on the decline since the recovery started in 2010. CoreLogic's report estimates the national aggregate value of negative equity in the US to be $281.6 billion in Q3 2018. That's down $1.1 billion compared to Q2 2018, but the number of homes has remained consistent at 2.2 million.
Like Saving Advice? Subscribe!
Subscribe to get the latest Saving Advice content via email.